MYSTICISM | METAPHYSICS | MAGICS
A 9-MONTH INITIATION INTO THE MYSTERIES OF ENERGY, MAGIC, SHAMANISM, and METAPHYSICS
When we first started on this path, just over five years ago, our original business name was Magics Boutique. That's right! The founders of this studio have been on this path for quite some time, but we were never sure if we would be able to bring these teachings to the general public.
Well, lo and behold, the time has finally come. The Age of Aquarius is in full swing, and more people than ever are lighting up and craving to experience life on a deeply holistic level while healing generational wounds, traumas, and learning to work with their own energy.
This course may interest you if...
You feel a longing, or a craving, to find the meaning of your life and whether there truly is a 'higher' state of being.
You feel lost, or alone, as you try to search for your own answers - you're no longer satisfied with what your parents, society, or the status quo has ingrained in you.
You feel that you're ready to spiritually awaken, perhaps triggered by a major life change such as illness, car accidents, divorce, death, war, mid-life crisis, or perhaps spontaneously.
You feel a huge pull to help others, but feel too overwhelmed or sensitive to do so.
You want to heal old traumas and patterns in yourself.
You want to open up to the energies around you and infuse a sense of meaning and purpose back into your life.
Why we teach from a Universal point of view...
This course is not based in any specific faith or religion, the reason being that everything we teach can easily be applied and used on ANY path. We are going to teach you tools and practices that will help you work with not just your own energy, but high-frequency energies as well. What we bring to you is from the Universe itself.
Rituals are practices that allow us to shift our consciousness and energy with purpose. Ritual is a part of every religion, every faith, and every spiritual path. You will learn the art of ritual - holding and setting space, thresholding, clearing and cleansing, moving energy, and energetic boundaries.
Chakra systems have been used all over the world, though the most prominent of course is the Hindu system. We use the chakras to anchor our teachings through the months to help you truly embody the work, moving, working, and healing these energy centers from your ground to your crown.
Shamanism allows us to plug into and flow with the natural world, not unlike the ancient priest/esses and temple leaders that we are descended from. Society has advanced in such a warp-speed that our physical bodies and animal nature has yet to catch up. Learning from the shamans can help you reclaim your wild self and find peace in the natural flow of the Universe.
The practice of manifestation is rooted firmly in the Law of Attraction, backed up by studies in quantum physics and mechanics. To create change in our lives, we must change: re-program our minds, release old mental and emotional patterns that we no longer resonate with, and build trust in our heart to take the lead over our mind.
A crash course in quantum theory can open up so many new avenues of thought and consideration. Quantum physics is steadily proving what energy practitioners have experienced for centuries. Allow us to induct you into contemporary physics and mathematics' explorations of mind-body-soul connection.
Ancient alchemists started off trying to turn silver into gold...until they realized a larger implication - that they could shift and transform energy itself. Step with us through the seven (7) stages of alchemy as we heal and transform: calcination > dissolution > separation > conjunction > fermentation > distillation > coagulation = wholeness.
Fun fact: your specific natal (astrological) chart will NOT be replicated for another 25,000 years. That's how unique it is to you. Your sun sign (the date you were born) makes up only a small fraction of your personality - there are so many other influences, including your: Mercury, Venus, Moon, Mars, Jupiter, Saturn, Uranus, Neptune, Pluto, Chiron, and Ascendant placements. Curious?
Every single human being is born with the ability to use extra-sensory abilities. Your intuition is very much like a muscle - when you work it and practice with it, it gets stronger, and your senses become heightened. If you reject it, repress it, or are made to feel shamed or judged by using it - then naturally, it begins to shut down and become dormant. Ready to reawaken?
SATURDAYS | 8 AM - 5 PM
August 6 | Earth Star Session
September 3 | Root Session
October 8 | Sacral Session
November 12 | Solar Plexus Session
December 3 | Heart Session
January 7 | Throat Session
February 4 | Third Eye Session
March 4 | Crown Session
April 1 | Soul Star Session
Full attendance is highly encouraged. Every session will include a unique experiential portion that cannot, and will not, be replicated.
EARLY BIRD! SAVE $300.00 IF YOU PAY IN FULL BY 07/31/2022

PAYMENT PLAN
$200.00/mo. for 9 months
A valid credit/debit card is required for payment plans as it is auto-billed each month on a day of your choosing.
If you choose to leave the program prior to the last program date, all payments made prior to that date are non-refundable. No further payments will be taken from your account should you choose to leave.
If interested in the payment plan, please send an e-mail to

[email protected]

to get started.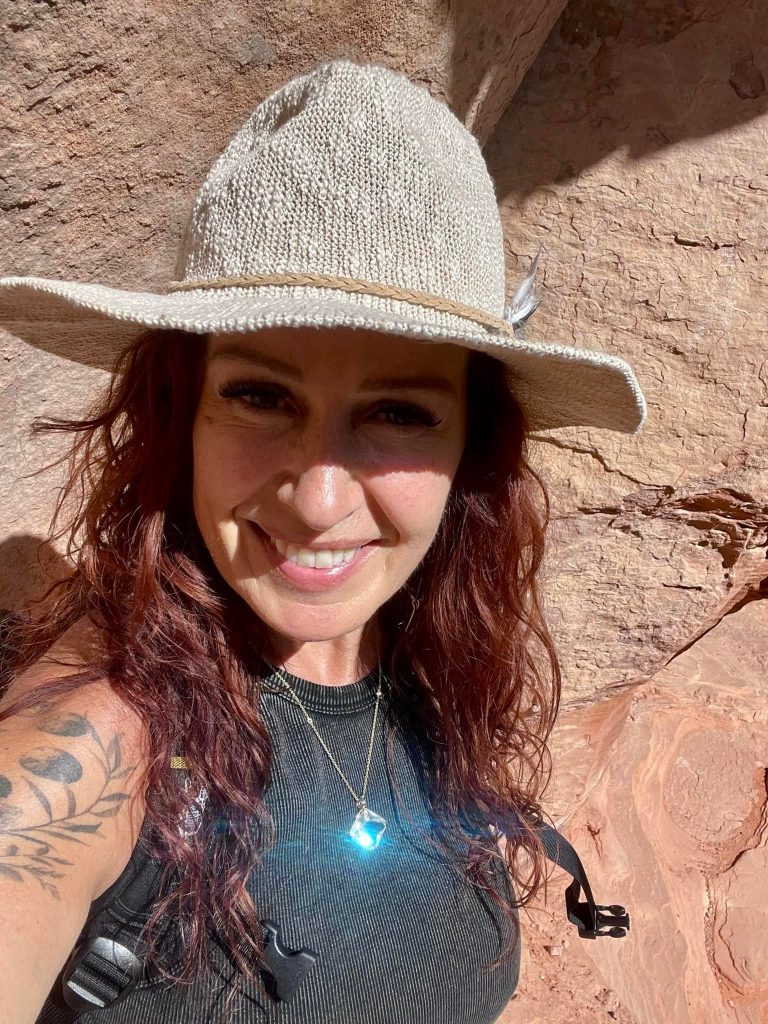 Sherri Dujmovich, 1000-HR E-RYT, ONE Founder
Sherri has been studying magic and ritual for over 10 years with many different teachers and guides. She graduated from the Urban Priestess Mystery School with Ashley Turner and Sianna Sherman while taking a parallel program on the Pillars of Priestessing with Dr. Athena Perrakis (Sage Goddess) as well. Sherri is a practicing priestess whose roots are in Avalon, but also has deep reverence and respect for the Andean and Peruvian shamanic practices, incorporating elements of these traditions in both her teachings and personal practices. She is incredibly excited to lead others in discovering their true path and power.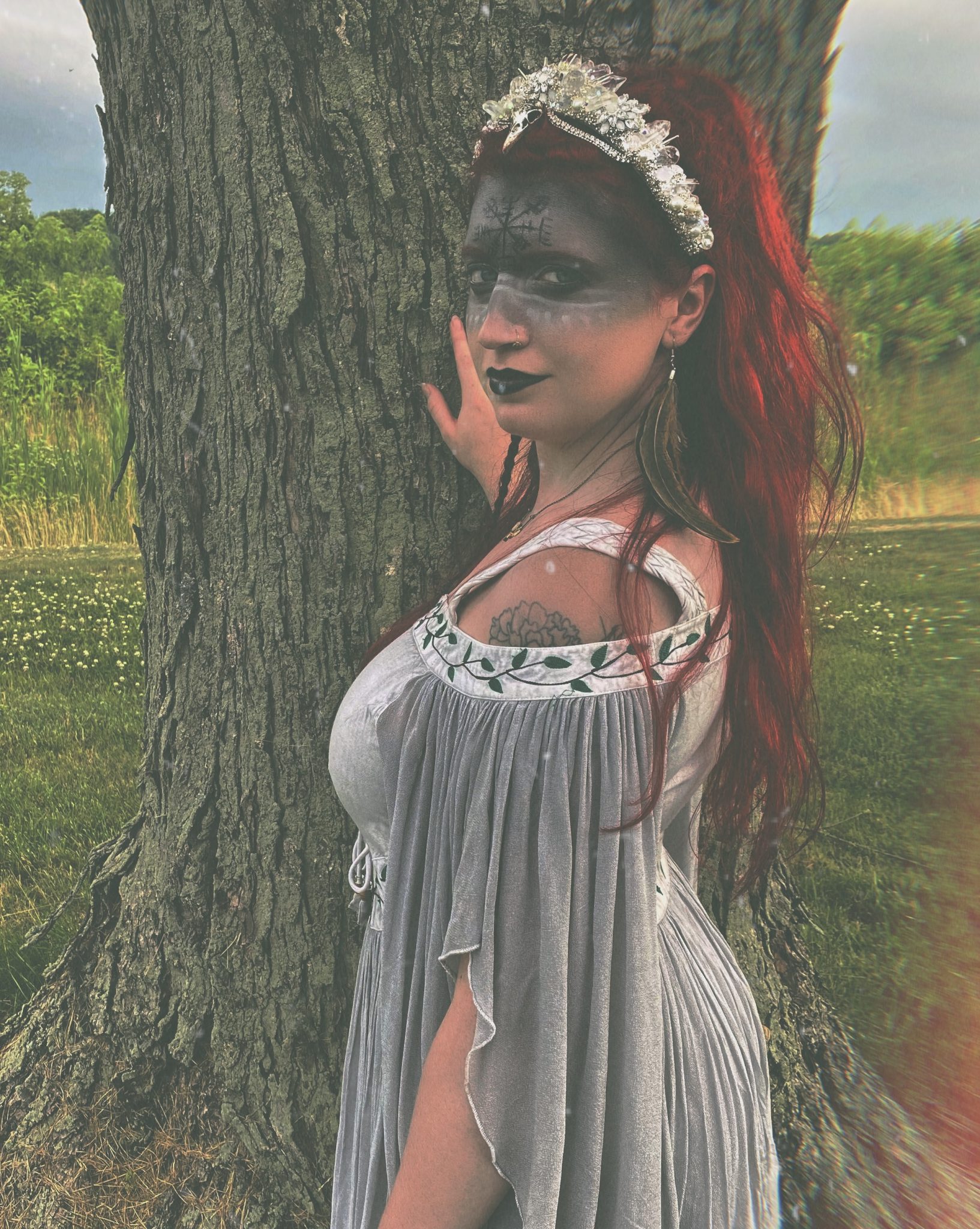 Sierra LaFreniere-Dujmovich, 800-HR RYT, B.Sc., B.Msc.
Sierra has been studying energy, metaphysics, and paganism for the past 12 years. She earned her bachelor's degree in Biological Science from Purdue University in 2018 and a bachelor's degree in Metaphysical Science from the University of Sedona in 2020, giving her a very unique academic foundation to teach from, naturally and logically pulling together quantum mechanics and esoterics with ease. Sierra is a practicing Norse priestess with direct ancestral ties to Sweden and Norway and is well versed in standard shamanic and pagan practices. She received her Reiki Master status in 2021 and provides energy therapy and in-house metaphysical counseling at ONE. Sierra is on track to earn her Ph.D. in Metaphysical Counseling in Fall of 2023.