Retail
Items that stir the soul
ONE offers a magical assortment of items that will inspire, enhance and support you on your journey. We offer objects of beauty and deep meaning to help you create sacred space in your home. Our exclusive lines of clothing and jewelry come from brands that focus on giving back to their communities – so you can do good while you look good!
Clothing and Jewelry
The ONE shop carries clothing that is trendy, fun and playful. We also offer beautiful jewelry from Satya, Silver & Sage, Mint Jewelry, and some incredible local talent to adorn yourself with the energetic properties of crystals, gems and magics!
Yoga and Meditation Tools
To support your home practice, we also offer many of the tools our teachers use in class and in their own practice:
Books, dvds and other learning resources
Yoga mats and props
Meditation cushions
Essential Oils and Incense
ONE is proud to carry Floracopeia essential oils and incense. Floracopeia offers only the finest, highest-quality wildcrafted and organic botanical products.
Gems, Stones and Sacred Objects
To assist you in creating you own beautiful, sacred space at home, ONE carries a wide variety of high quality gems and stones from Sage Goddess. We also provide sacred objects from many spiritual and cultural traditions around the world to honor and support all spiritual paths.
"Truth is ONE, Paths are many" — Gandhi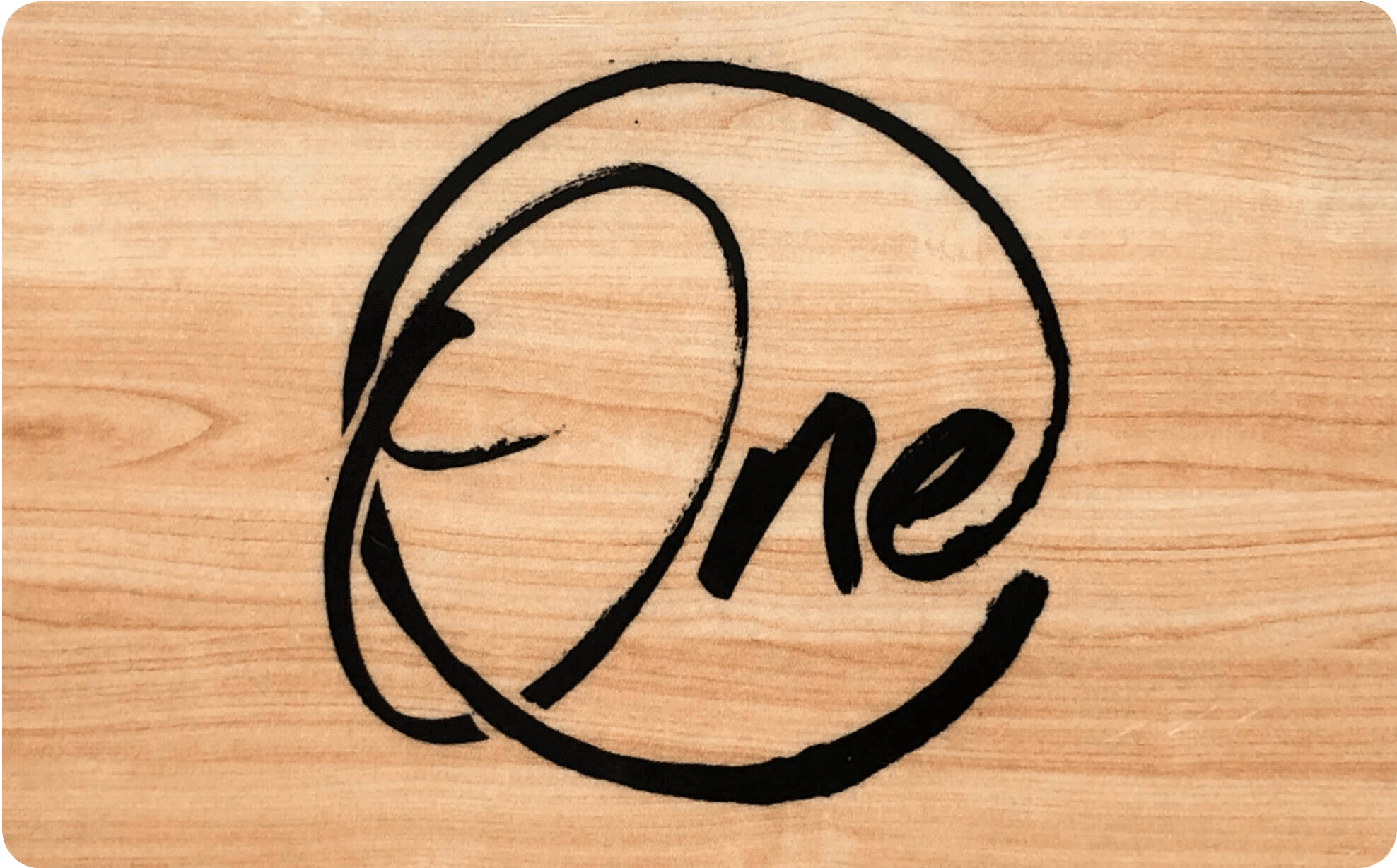 Personalize your gift online, and print it within minutes! Perfect for any occasion!