OUR JOURNEY STARTS WITHIN
ONE is a community center in Valparaiso, Indiana offering yoga, meditation, and specialized workshops in the realm of yoga, metaphysics, and more!
Our weekly schedule is made up of a handful of unique classes with exceptionally trained teachers fit for all levels of practitioners. ALL of our instructors have been certified at the 200-HR level and higher and each one brings something to their class that no one else can.
We offer yoga because we believe that it is a priceless tool in maintaining one's health and well-being. Yoga teaches you how to breathe DEEP through discomfort, whether that discomfort stems from a pose on the mat or a situation in life outside the studio doors. Yoga will teach you how to pair your movements with breath and intention – and after a while, you will begin to approach everything in your life with intention, too. We offer meditation as a tool to get quiet, to re-center, to find our ground when washed away in a storm. Meditation will bring you back to yourself, to hear the quiet voice within that can only be heard in silence.
ONE is a center at which you can begin to practice using these tools – we are a beautiful, safe, quiet, grounded space where you can leave the rest of the world outside and come into yourself. We are here to share in your triumphs, to hold you through the losses, to teach you what we know and what we don't. We are HERE.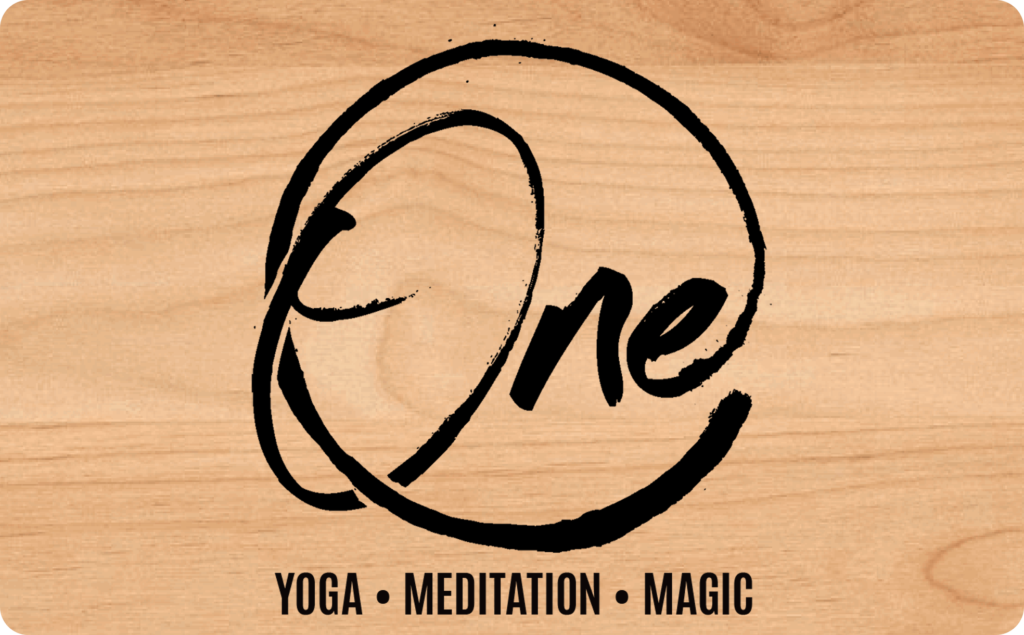 Personalize your gift online, and print it within minutes! Perfect for any occasion!