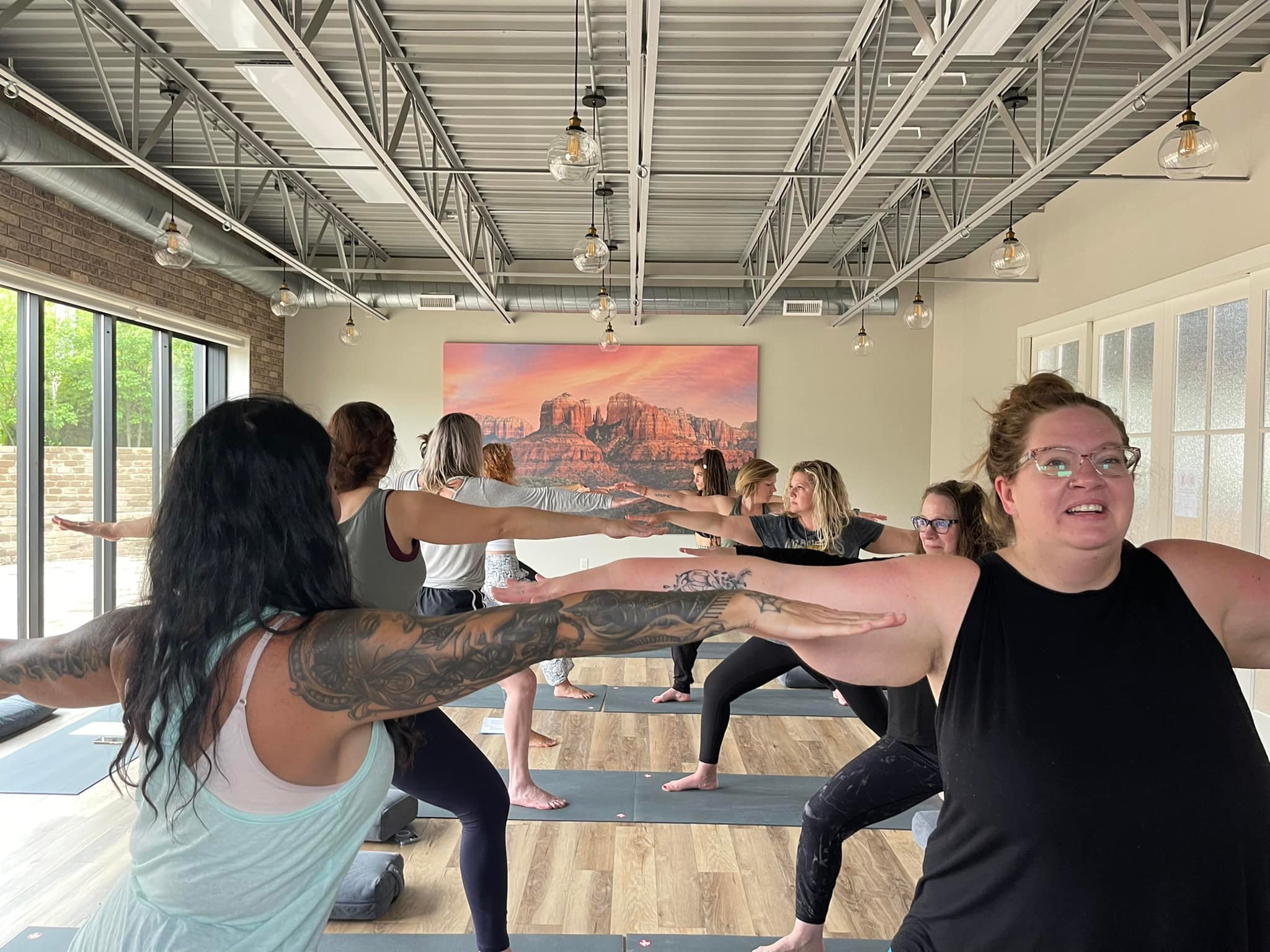 Why choose this 200-HR training program?
ONE's teacher trainings focus on developing you as an individual rather than just shoving you into the mold of a teacher. By getting to know yourself - your strengths, your shadows, and your unique gifts - only then can you show up as a truly authentic teacher of yoga. Rather than doing as many trainings as possible, we instead dedicate our entire year to doing one at a time. This training lasts for seven (7) months, for one (1) weekend a month, so that you can savor the material and immerse yourself in the practices and teachings.
Anatomy (major muscle groups, proper spine and joint positioning, injury prevention, and creative and technical terminology for cuing poses)
Asanas (practicing, embodying, and teaching over 100+ poses covered across 7 chakra categories), modifications, benefits, and contraindications
The Etheric Body (the 7 major chakras, experiencing one chakra per month with unique opportunities to heal these centers)
Metaphysics (understanding and working with subtle energies, an introduction to quantum theory, grounding and re-centering techniques, techniques and practices for emotional processing, setting energetic space, and holding emotional space for others)
Sequencing (sequence plans, class themes, and learning to develop safe and smart sequences)
Teaching Methodology (cueing, the ethics of yoga, boundaries, using props, and finding your authentic voice)
Yoga History (the origin of the practice and styles of yoga)
Chanting & Pranayama (reasoning behind chanting, learning different chants, and different styles and purposes of breathwork [pranayama])
Meditation
Experiencing Life from the Heart - and not the Head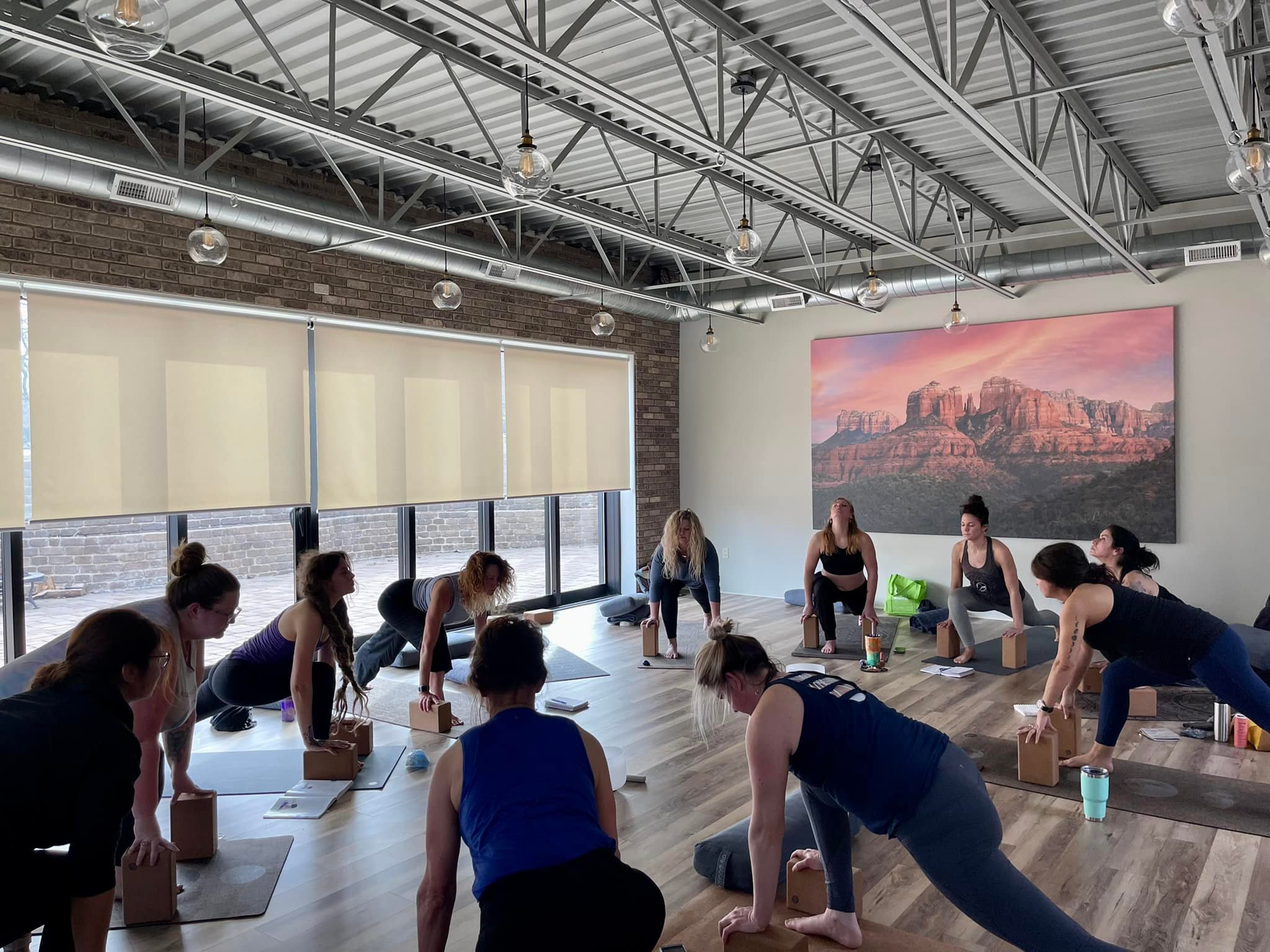 Fridays - 7:00 to 9:00 PM
Saturdays - 8:00 AM to 5:00 PM
Sundays - 8:00 AM to 5:00 PM
November 18, 19, 20
December 9, 10, 11
January 13, 14, 15
February 10, 11, 12
March 10, 11, 12
April 7, 8, 9
May 5, 6, 7
GRADUATION: May 7
Please be sure that you can commit to these days and times prior to enrolling.
Full Cost of the Program: $3,000.00
Early Bird Pricing: $2,750.00 paid in full prior to 10/01/22

Payment Plan:
Requires a non-refundable deposit of $150.00 at the time of enrollment.
$407.14/mo. for 7 months
A valid credit/debit card is required for payment plans as it is auto-billed each month on a day of your choosing.
If you choose to leave the program prior to graduation, all payments made prior to that date are non-refundable. No further payments will be taken from your account should you choose to leave.
If interested in the payment plan, please send an e-mail to

[email protected]

to get started.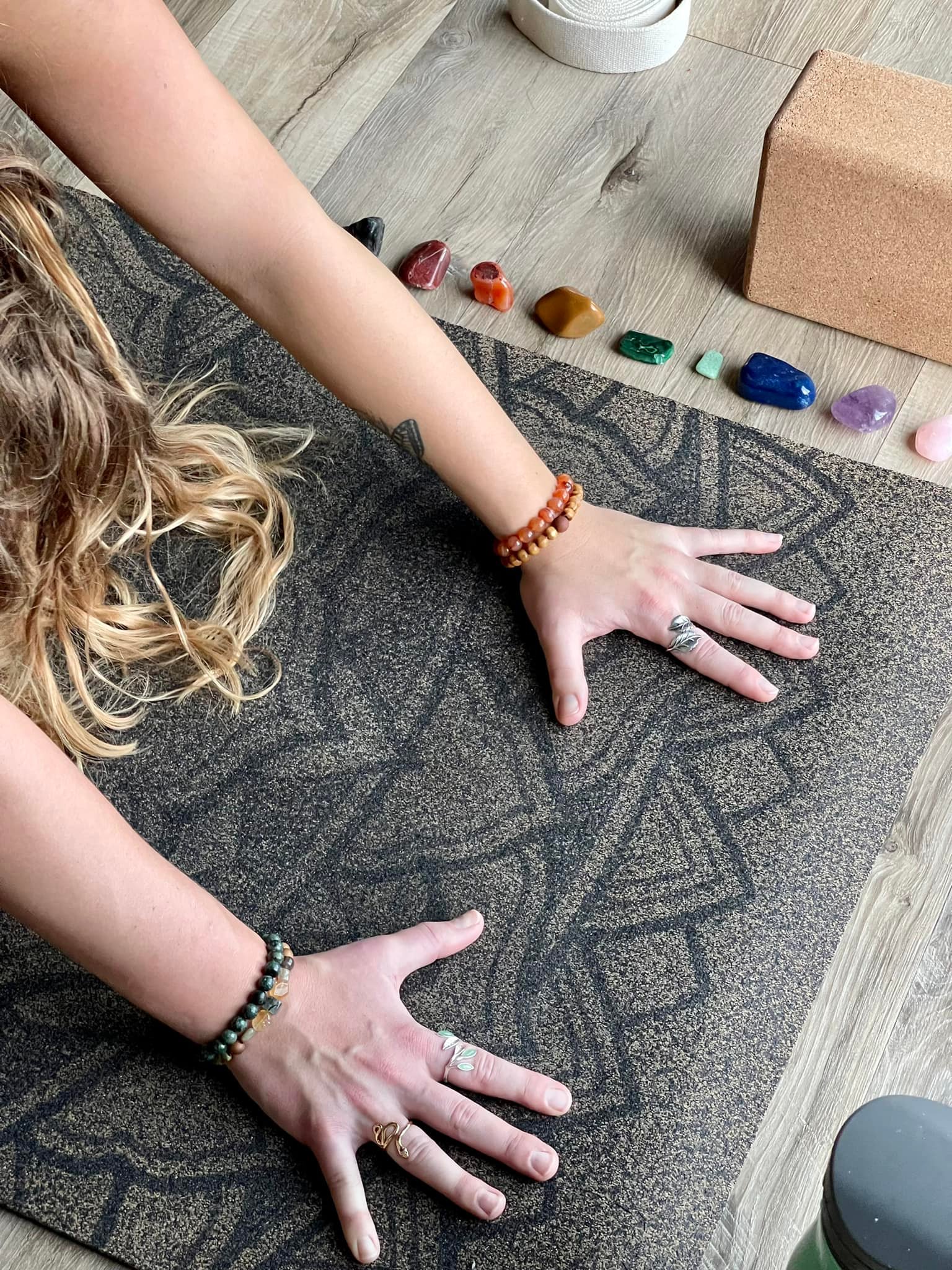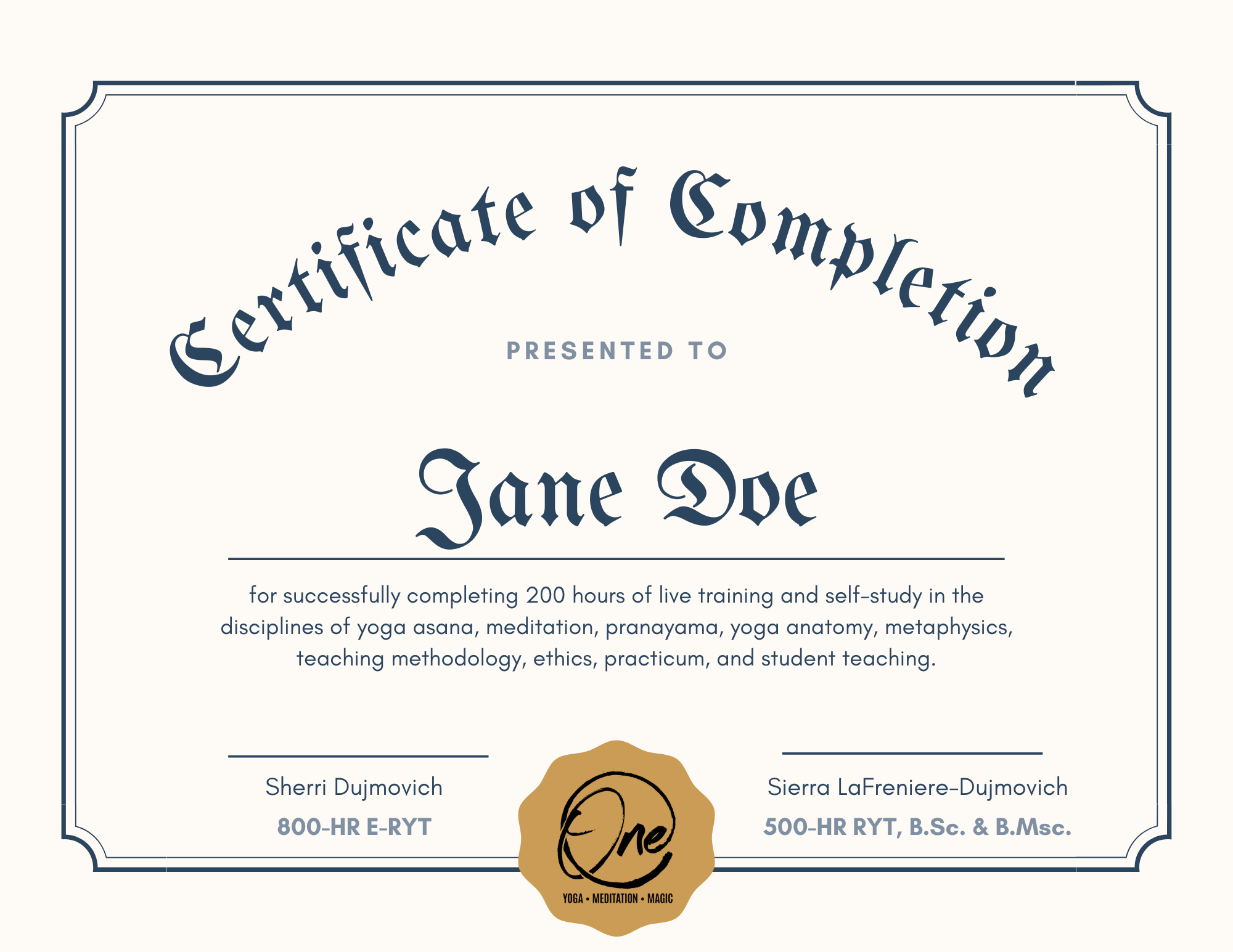 Requirements for Certification
This training meets one weekend a month (Friday, Saturday, and Sunday) for 7 months for in-person training. Reading assignments are easily achievable over the span of the month between meetings. You must attend at least 80% of the in-person meetings to qualify for certification. In the case of illness or other family emergencies, we may ask you to undertake a make-up assignment (writing a short paper or leading a practice teaching session). Every weekend will include a unique experiential opportunity for all trainees (sound baths, group hypnosis sessions, powerful shamanic journeys, etc.) and these experiences will not (and really, cannot) be replicated. Frequent absences may result in expulsion from the program. Tuition must be paid in full by the time of graduation to receive certification.
*Please note that this training is NOT registered with Yoga Alliance. Yoga Alliance is an organization that has taken it upon itself to decide what can and cannot be taught in a yoga teacher training program, which we feel is incredibly limiting and a disservice to students and teachers alike. Under Yoga Alliance, we would be barred from discussing or including topics such as: acupressure, acupuncture, Chinese medicine, craniosacral therapy, creative arts & crafts, crystals, essential oils, herbalism, nutrition, organic farming, QiGong, Reiki, shamanism, Tai Chi, tapping therapy, Thai massage, and Western astrology (you can view the list for yourself here). We feel that all of these topics can and should be approached in a responsible manner, and all can be tied into a full practice of yoga. Therefore, we have decided to remove ourselves from Yoga Alliance and freely teach a program that we fully believe in. Over her near 15 years of teaching, Sherri Dujmovich has never once been asked if she was certified through Yoga Alliance.
Meet Your Program Leaders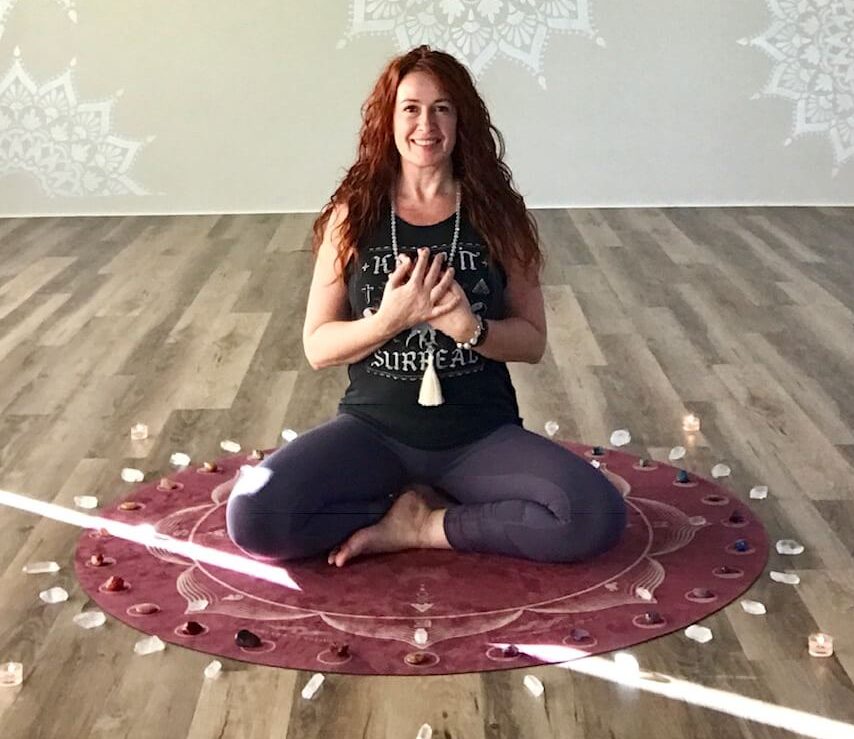 I found the practice of yoga in the year 2002. Being married, mother of 3 little ones, working in Chicago and feeling totally depleted I was looking for peace, tranquility and deep spiritual connection. I began practicing with videos at home and quickly found myself waking up before my family to dedicate those early morning hours to peace, love and self care.
This led to family trips to Florida and Geneva for the Yoga Journal Conferences in order to practice "live" with the teachers on the videos. That led to a 200 hour teacher training with Don Wenig at Dancing Feet Yoga in 2010.
My hunger for experience continued to grow leading me to yoga retreats in Sedona, Nicaragua and Cuba with Seane Corn and Tulum with Saul David Raye. I've had the absolute pleasure to study with many master teachers including Mark Whitwell, Maty Ezraty, Shiva Rea and the list goes on.
I've spent the last 2 years studying the Priestess archtype through the Urban Priestess Mystery School with Ashley Turner and Sianna Sherman while taking a parallel program on the Pillars of Priestessing with Athena Perrakis as well. I intend to bring all of the magic I've absorbed from these incredible programs through my classes and workshops.
I am honored to share the practices of yoga and meditation with you and cannot wait for you to experience great joy in your life!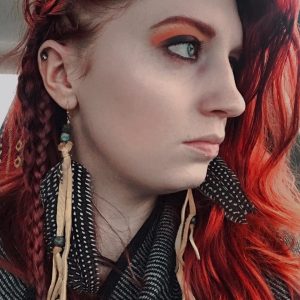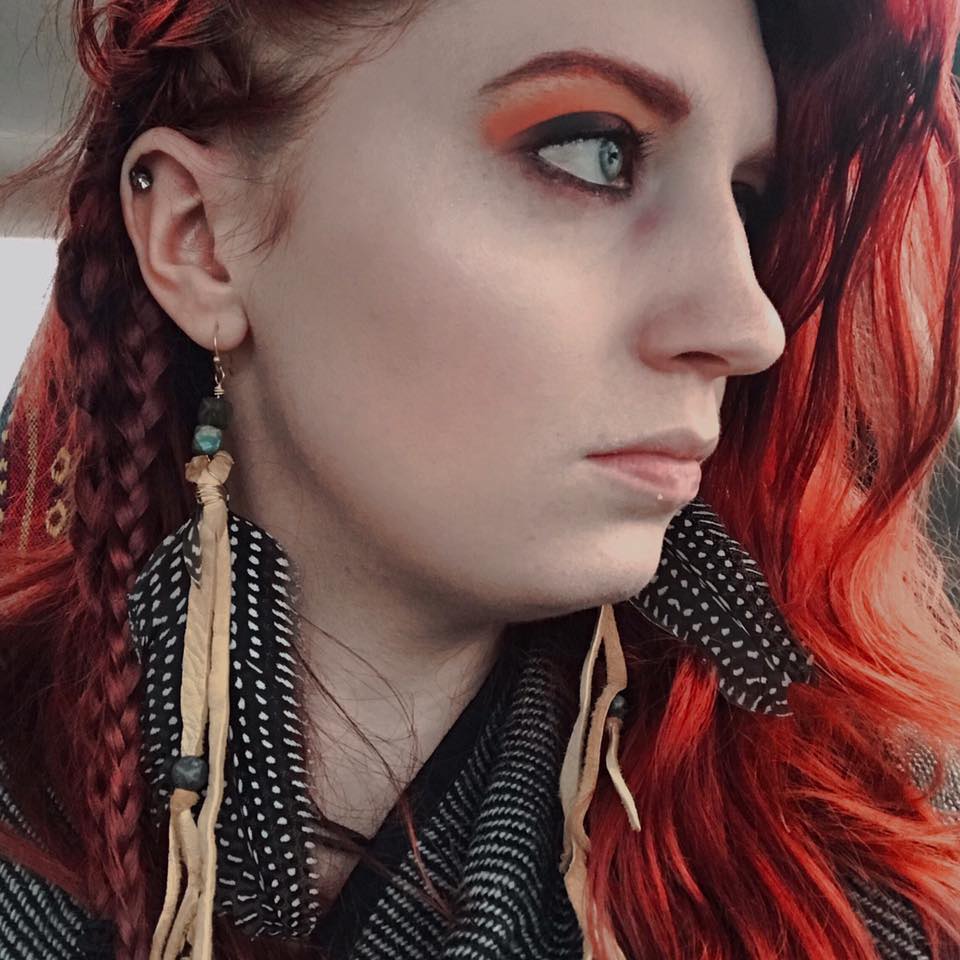 My first foray into the yoga world was in 1999 when I was 3 years old - my aunt took me to Mommy (well, Aunt) and Me yoga classes. Unfortunately, I don't remember much if anything from that, so I consider my REAL first experience with yoga to have occurred in 2012. I had just started dating my first real boyfriend (who is now my husband) and his mom, Sherri, taught yoga. She asked me one night if I wanted to come with her – I said yes, wanting to make a good impression. It was hard. But I wanted to do it more. I followed Sherri around like a little assistant, through all the places she taught. Finally, in 2017, she decided to open her own studio – ONE. And I was one of the first staff members on board.
In 2018, I graduated from Purdue University with a bachelor's degree in biology, with a concentration in Animal Behavior and Evolution. During my time at Purdue I also dedicated time to studying the human bioenergetic field. Right after obtaining my degree, I was asked to become the studio manager of ONE, which I happily accepted. In January 2018, I was certified as an aerial yoga instructor with Holly Johnson of Aviana and a Trauma-Informed instructor with Hala Khouri. In 2019, I finally finished my long overdue 200-HR yoga teacher training, in the inaugural YTT class of ONE.
Energetics and spirituality have fascinated me since I was 15 years old, when I began my journey into Paganism and study of Wicca. Through many years of study, journeys, and practice, I am a passionate Universalist Heathen with a family in the Norse pantheon. In 2018, I earned my Level I and II certifications in the Usui Reiki system, as well as a certification in sound therapy and aromatherapy. I am currently enrolled in Pillars of Priestessing with Athena Perrakis (Sage Goddess), to be certified in December 2020 and last but not least, I am currently enrolled in the University of Metaphysics' Doctorate degree program, to graduate with a Ph.D. in Metaphysics in 2024. I feel truly alive when I am able to share the immense knowledge I have gained to inspire others to dig deep and connect with their internal energetics. It is an honor to be a part of ONE, because it is a space that is able to offer so many different ways to heal, to reconnect with self, with the Universe, and to begin thriving rather than just surviving.
*Surprise master teachers are always a possibility, and we often bring in specialists to deepen our practices and lectures*