A fun fact about ONE that most people don't know is that our original name was going to be Magics Boutique! Yes, that's right, the original business plan laid us out to be purveyors of the metaphysical. The great news is that we're still doing so in combination with yoga and meditation.
From a metaphysical perspective, the definition of "magic" is the power of influencing the natural forces of the Universe to meet a desired outcome. Magic is energy. Which is so important to understand in order to see the relation of magic and yoga. When you do yoga, you are working your own internal energetics with your actions and breath. You are influencing your internal energetic field as well as your outer – that's magic. The alchemical marriage of these two seemingly different ideas is what led our founder, Sherri, to dive into trainings that gave her a better understanding – the Urban Priestessing program with Sianna Sherman and Ashley Turner, two yoga giants, and the Pillars of Priestessing program with Athena Perrakis, Ph.D. From these trainings, Sherri has emerged a well-balanced priestess of yoga and magic, weaving together her knowledge and wisdom into both yoga classes and specialized workshops.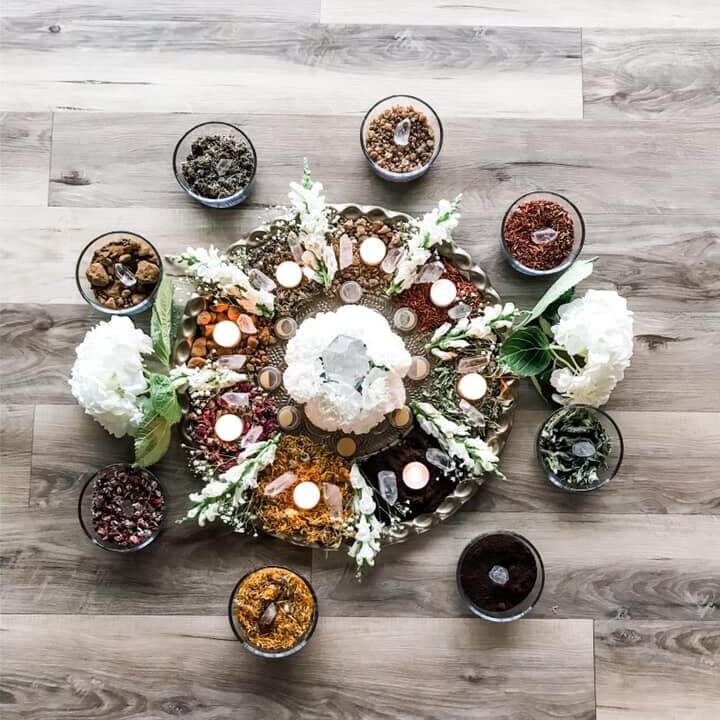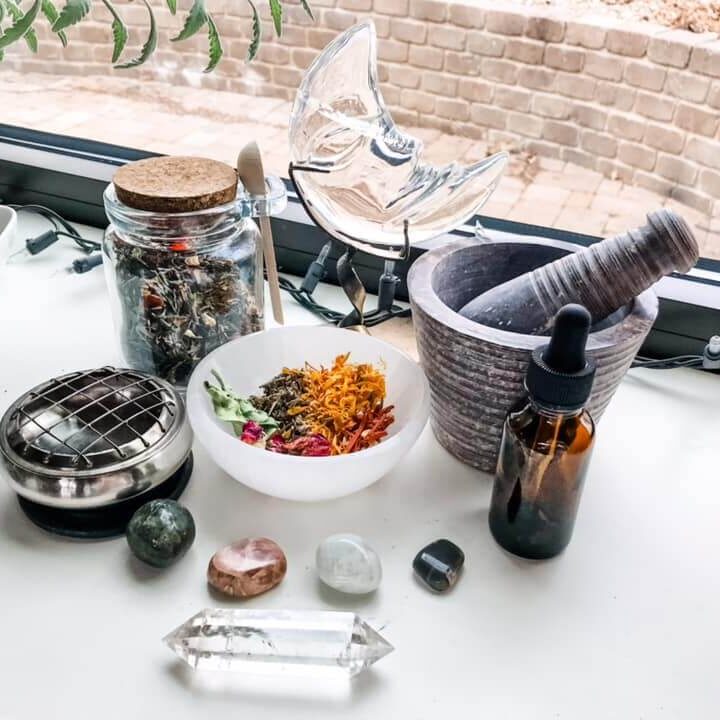 In 2020, ONE started our original A Year of Magic program, spearheaded by both Sherri and studio manager Sierra, who has over 10 years of experience in metaphysics through self-study, with renowned teacher Athena Perrakis, Ph.D., and in an ongoing doctorate program through the University of Sedona. A Year of Magic was a program designed to follow the 8 High Holidays (Sabbats) of the Pagan calendar, with a workshop for each one. In each workshop, Sherri and Sierra took students through the lore of the current holiday, blended perfumery with essential oils, crafted something special, meditated, did journey work, and ritual.
Clearly 2020 had other plans in store, but we hope to revive the Year of Magic program in 2022. In the meantime, keep your eyes open for our magical and metaphysical workshops!
And these are the reasons that we are just as much a metaphysical supplier as well as a yoga center – we want to be able to provide the tools that can enhance your spiritual or metaphysical practices that take place on and off the mat. We are proud to offer gemstones and crystals of the very highest qualities, handpicked from the Tucson and Denver Gem Shows each year, high-grade essential oils from Floracopeia, candles and herbal products from Sage Goddess, and smudging bundles that are made from 100% ethically and sustainably harvested plant materials. If you're ever unsure of what it is you're looking for, please don't hesitate to come to the front desk and have a chat with Sierra – she will certainly be able to shed some insight and assist you in your shopping process.