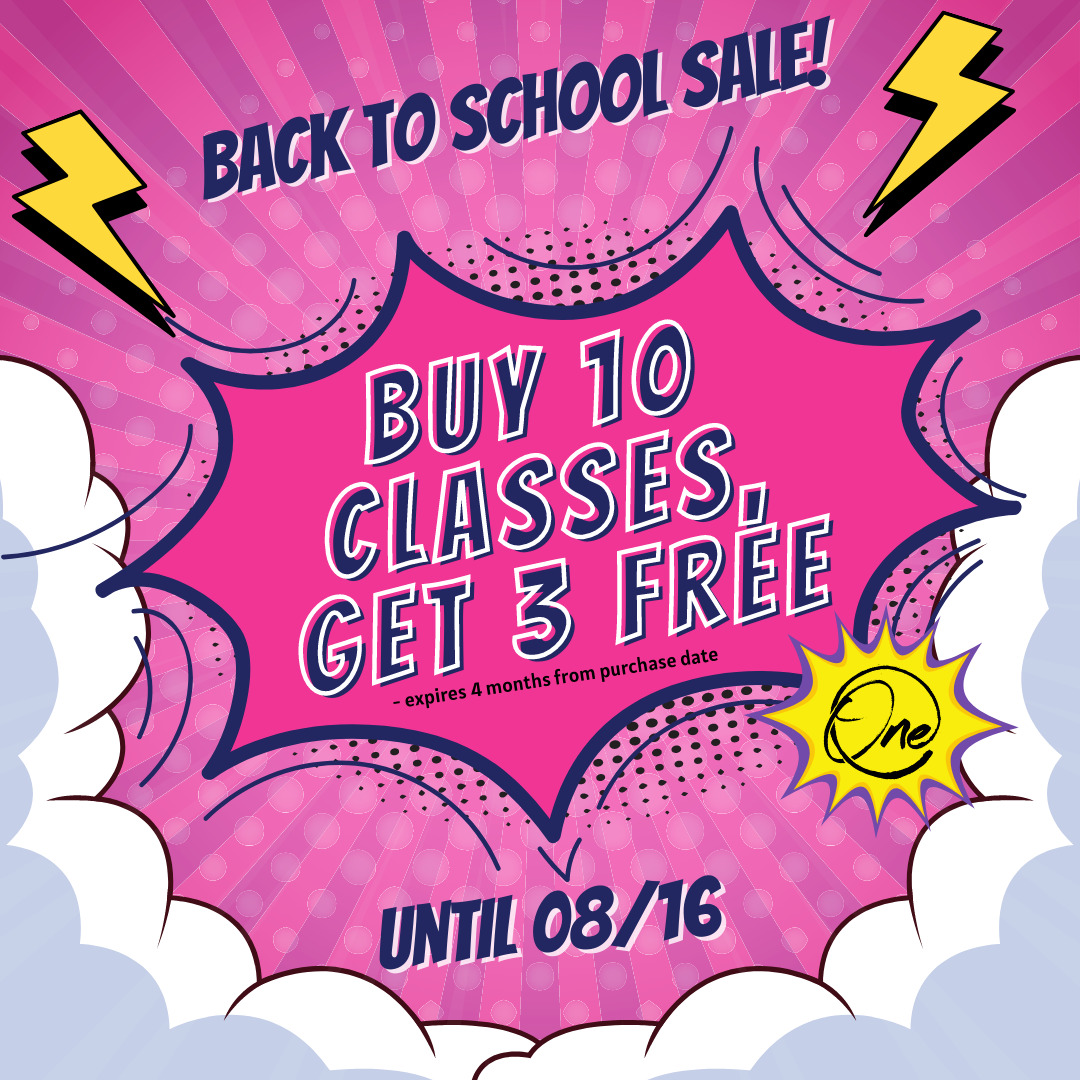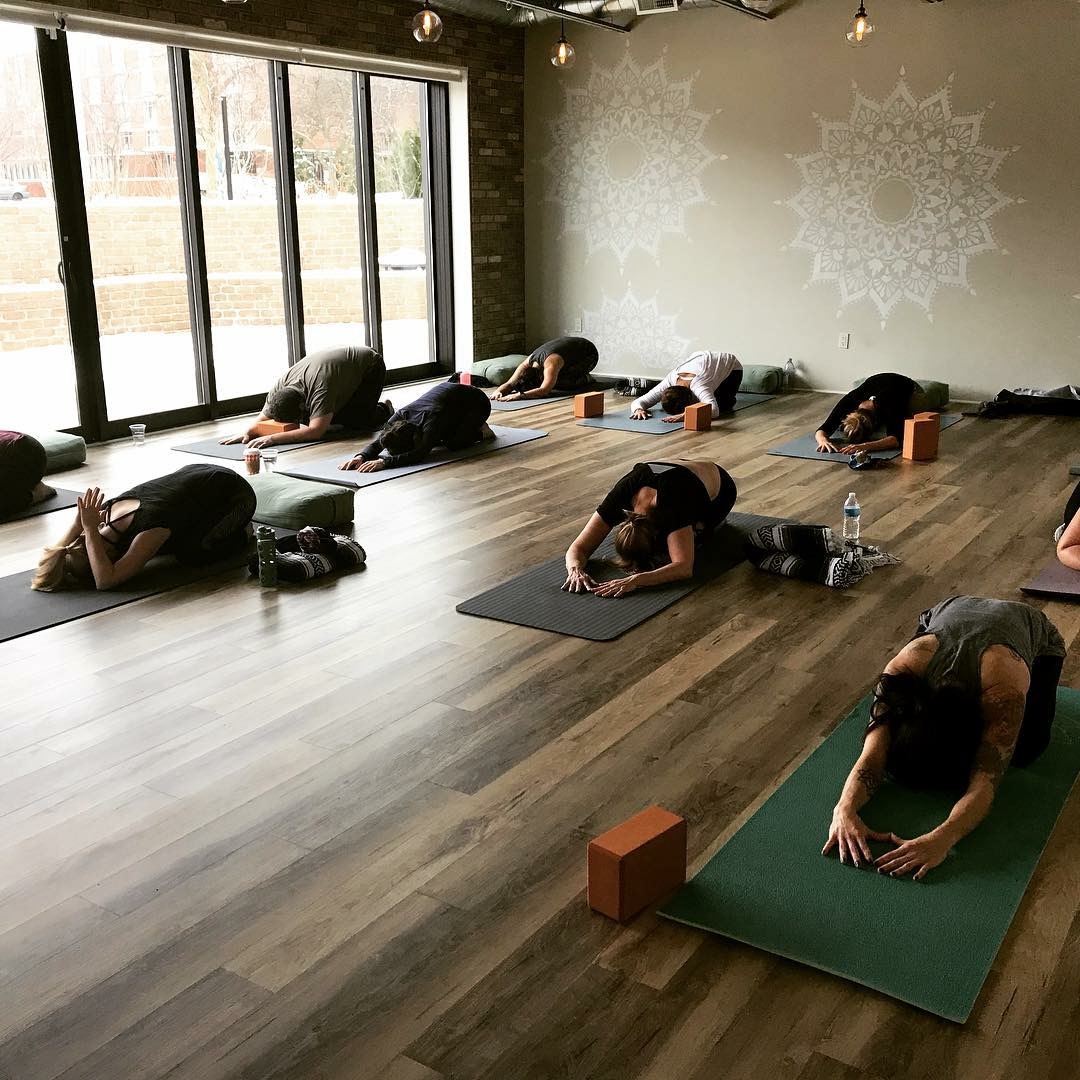 Why choose ONE for your practice?
ONE is a premier yoga studio located in the beautiful small town of Valparaiso, Indiana. We have been the one of the ONLY studios in northwest Indiana to host the likes of master yoga teachers such as Seane Corn, Hala Khouri, Suzanne Sterling, Dr. Melody Moore, Nikki Myers, Saul David Raye, Moses Love, and Girish.
We have top-notch weekly instructors who are certified at at LEAST the 200-HR level, with many of them holding 300 to 500-HR certifications in yoga alone. Our teachers are multi-talented, offering their unique skills through their classes which can include, but certainly aren't limited to: sound therapy, aromatherapy, massage, Reiki, and so much more!
ONE is also extremely accommodating and welcoming to all students, regardless of prior yoga experience, body shape, identity, expression, color, or creed - we truly believe that we are ONE.
Wondering how yoga can benefit you?
During your first class, you probably won't be able to touch your toes, never mind do a backbend. But if you stick with it, you'll notice a gradual loosening, and eventually, seemingly impossible poses will become possible. You'll also probably notice that aches and pains start to disappear. That's no coincidence. Tight hips can strain the knee joint due to improper alignment of the thigh and shinbones. Tight hamstrings can lead to a flattening of the lumbar spine, which can cause back pain. And inflexibility in muscles and connective tissue, such as fascia and ligaments, can cause poor posture.
Strong muscles do more than look good. They also protect us from conditions like arthritis and back pain, and help prevent falls in elderly people. And when you build strength through yoga, you balance it with flexibility. If you just went to the gym and lifted weights, you might build strength at the expense of flexibility.
Yoga lowers cortisol levels. If that doesn't sound like much, consider this. Normally, the adrenal glands secrete cortisol in response to an acute crisis, which temporarily boosts immune function. If your cortisol levels stay high even after the crisis, they can compromise the immune system. Temporary boosts of cortisol help with long-term memory, but chronically high levels undermine memory and may lead to permanent changes in the brain. Additionally, excessive cortisol has been linked with major depression, osteoporosis (it extracts calcium and other minerals from bones and interferes with the laying down of new bone), high blood pressure, and insulin resistance. In rats, high cortisol levels lead to what researchers call "food-seeking behavior" (the kind that drives you to eat when you're upset, angry, or stressed). The body takes those extra calories and distributes them as fat in the abdomen, contributing to weight gain and the risk of diabetes and heart attack.
Feeling the blues? Sit in Lotus. Better yet, rise up into a backbend or soar royally into King Dancer Pose. While of course, it's not quite simple as that, one study found that a consistent yoga practice improved depression and led to a significant increase in serotonin levels and a decrease in the levels of monoamine oxidase (an enzyme that breaks down neurotransmitters) and cortisol. At the University of Wisconsin, Richard Davidson, Ph.D., found that the left prefrontal cortex showed heightened activity in meditators, a finding that has been correlated with greater levels of happiness and better immune function. More dramatic left-sided activation was found in dedicated, long-term practitioners.
Those who practice yoga tend to take fewer breaths of greater volume, which is both calming and more efficient. A 1998 study published in The Lancet taught a yogic technique known as "complete breathing" to people with lung problems due to congestive heart failure. After one month, their average respiratory rate decreased from 13.4 breaths per minute to 7.6. Meanwhile, their exercise capacity increased significantly, as did the oxygen saturation of their blood. In addition, yoga has been shown to improve various measures of lung function, including the maximum volume of the breath and the efficiency of the exhalation.
Yoga also promotes breathing through the nose, which filters the air, warms it (cold, dry air is more likely to trigger an asthma attack in people who are sensitive), and humidifies it, removing pollen and dirt and other things you'd rather not take into your lungs.
In much of conventional medicine, most patients are passive recipients of care. In yoga, it's what you do for yourself that matters. Yoga gives you the tools to help you change, and you might start to feel better the first time you try practicing. You may also notice that the more you commit to practice, the more you benefit. This results in three things: You get involved in your own care, you discover that your involvement gives you the power to effect change, and seeing that you can effect change gives you hope. And hope itself can be healing.
Want to read about even more benefits of yoga?