Our wonderful teachers, who make it all possible!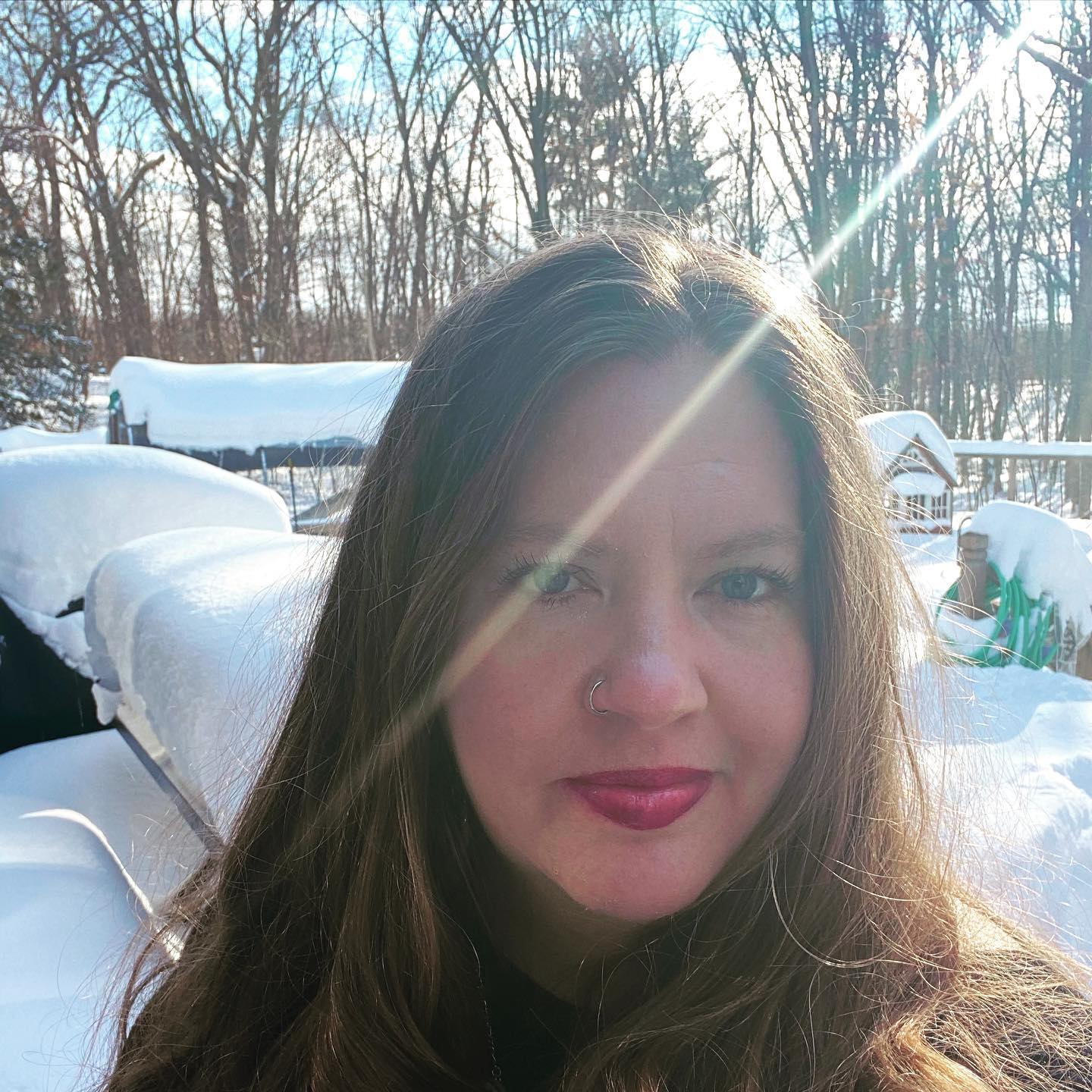 Lindsay Negrelli, 500-HR RYT, LMT

From a young age, Lindsay has always had a passion for helping people and was eventually drawn to massage therapy. After seeing the impact touch had, she began her journey to study and complete her certification in massage therapy from the Soma Institute of Chicago in 2008, and she has not looked back since.
Over the years she developed a love and passion for yoga and saw what a profound impact it had on her mind, body and spirit. She grew a desire to share it with others. She received her first 200hr certification from Yoga Mecca in August 2019 followed by a 300hr certification from ONE in August 2021. Lindsay is honored to join you in your healing journey.
When she is not in the studio or doing bodywork, Lindsay enjoys spending time at the local beaches, hiking, volunteering, or doing anything that involves her husband and two children. Her family are avid lovers of Disney World, and make it a point to get away whenever they are able.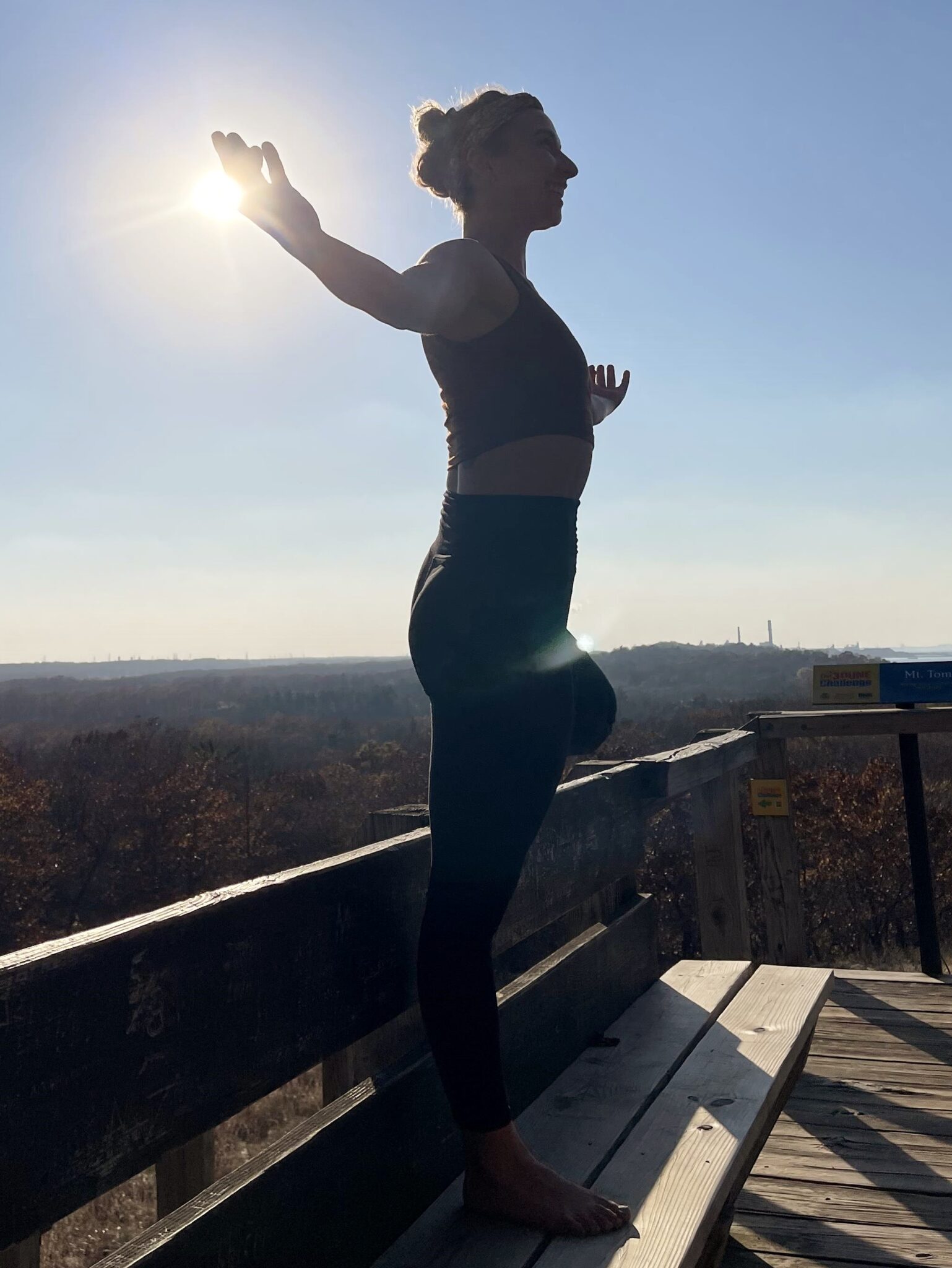 I first dipped my feet into yoga back in 2013. Then, I was a young broke high schooler. Fast forward to 2021 when I was brought back to yoga after a car accident. Being an active individual, yoga was the only source of exercise that didn't hurt. Little did I know that this was the path of healing, from the inside out. I found One yoga studio, took a class and was immediately hooked. I remember thinking to myself - I'm not sure what just happened, but I need that again. The exercise quickly became an extra benefit of practicing yoga, as I was internally healing my mind, body and soul. In 2022 I decided to dive deeper into my own practice & take on yoga teacher training 200 hr. I wanted to continue healing on a deeper level & felt that the teacher training was calling my name. Now that I have completed my 200hr TT I am looking forward to helping others show up as their true & authentic selves on and off the mat. Yoga has taught me, if you can breathe through the tension & uncomfortableness on your mat; you will show up and breathe through life with more ease and grace. I want to share the gift of healing through yoga with anyone willing to show up. Making this world a healthier place, one conscious breath at a time.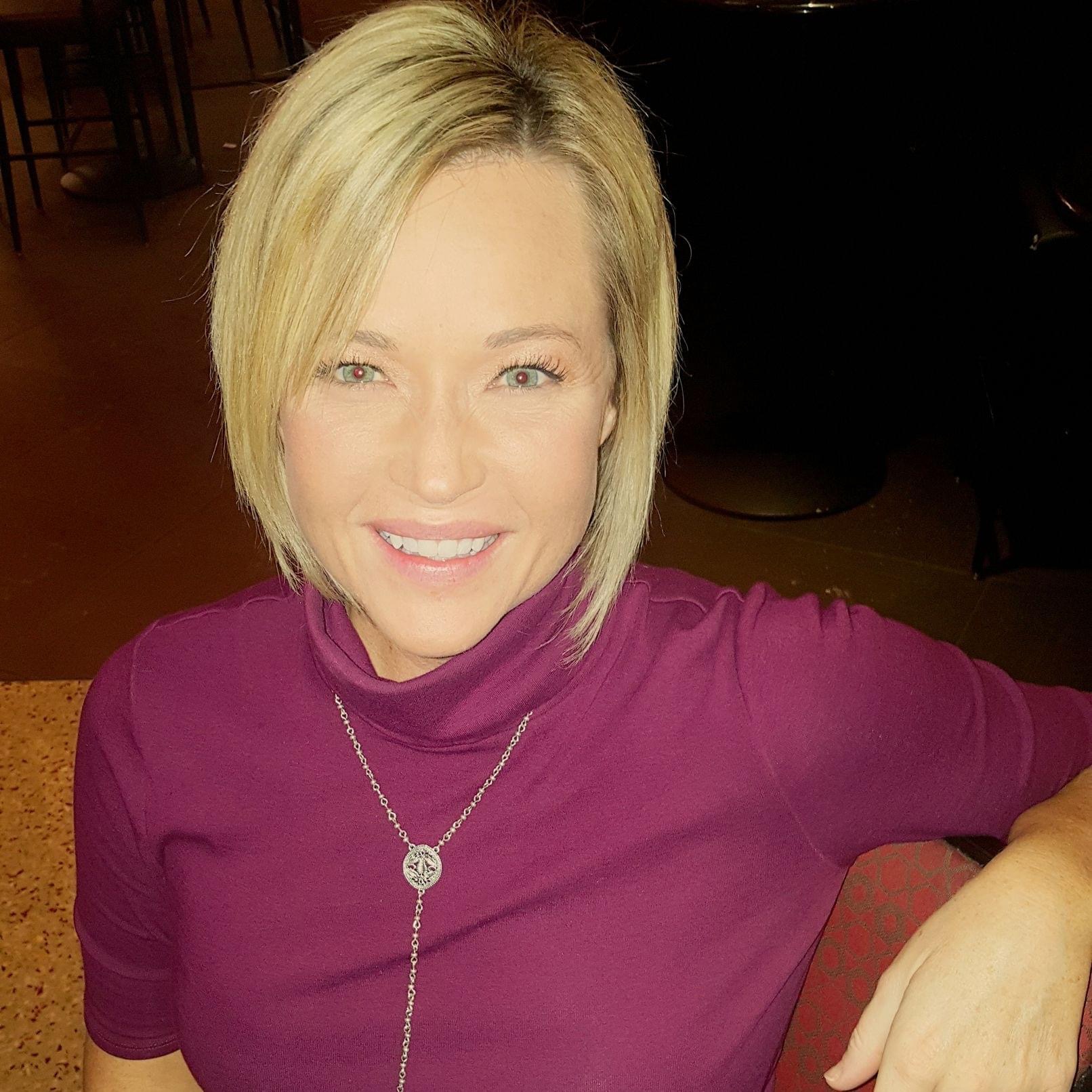 Katherine Richardson, 200-HR RYT

Katherine Richardson is a 200-HR Certified Yoga Teacher; and corporate professional. In 2008 she fell in love with the yoga practice. Katherine practiced on and off since that year, taking a long break to invest in her family. Katherine fully came back to her practice in 2020 with a more mature family and freer schedule; she hasn't looked backed since. Katherine recently completed her 200-HR YTT at We are One Yoga. Katherine is passionate about teaching and honored to share space on and off the mat.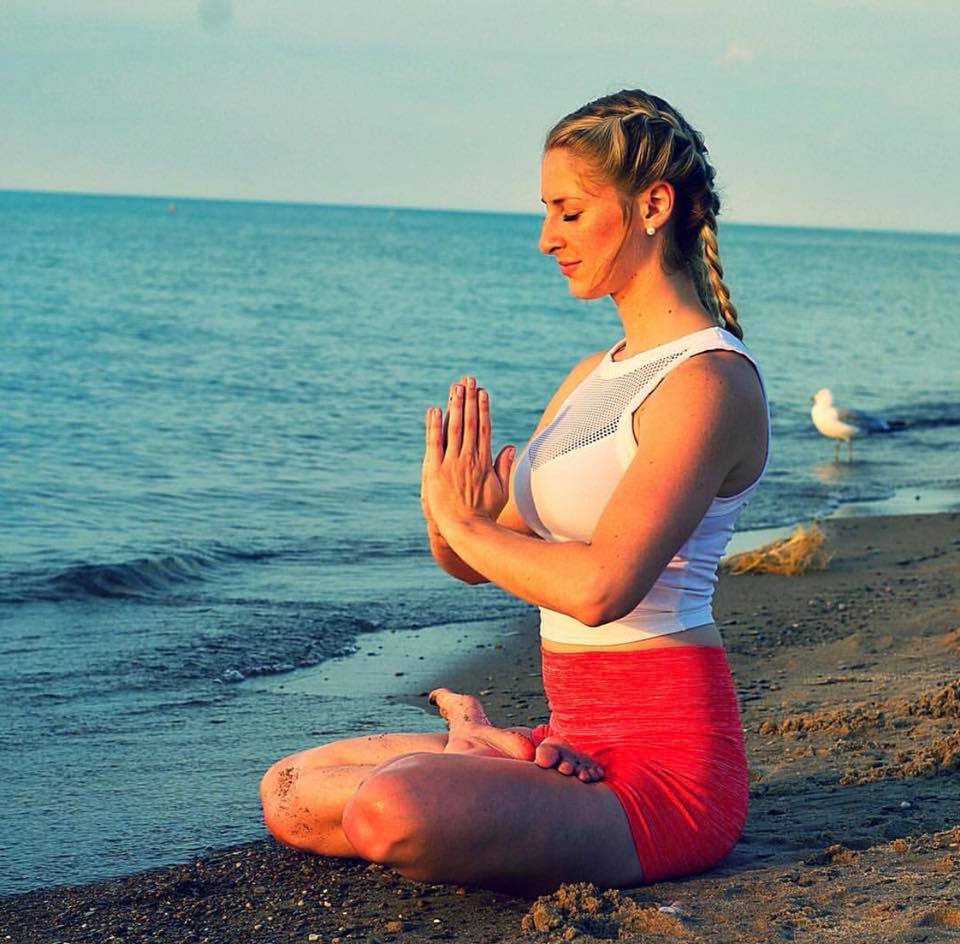 Brittany Buzea, 200-HR RYT

Brittany fell in love with the pure dichotomy of the yoga practice: the stark contrast between the strength and power compared to the grace and surrender.
She completed a 200-Hour Yoga Teacher Training in January of 2018 with Yoga Mecca and has an additional 25-Hour Yoga for Athletes certification through Yoga Medicine with Tiffany Cruikshank. Brittany continues her training attending workshops as much as she can and has had the incredible opportunities to learn in-person from world-renowned yoga teachers: Kino MacGregor, Bryan Kest, Seane Corn, and Patrick Beach.
Brittany believes in inspiring people to find a deeper connection in themselves and gratitude for life. She encourages her students to honor their own authenticity allowing them to feel more present, confident, and free. With an emphasis on exploration and breath awareness, her classes are designed to push students to their own edge, moving beyond the barriers of the mind, where they can truly tap into something so much greater than their expectations.
When not in the studio, you can find her on the trails with her dog, Fiona, attending sporting events, or traveling to far ends of the globe with her mat in hand.
Brittany also holds a Bachelor's degree in Public Relations and an MBA in Healthcare Administration.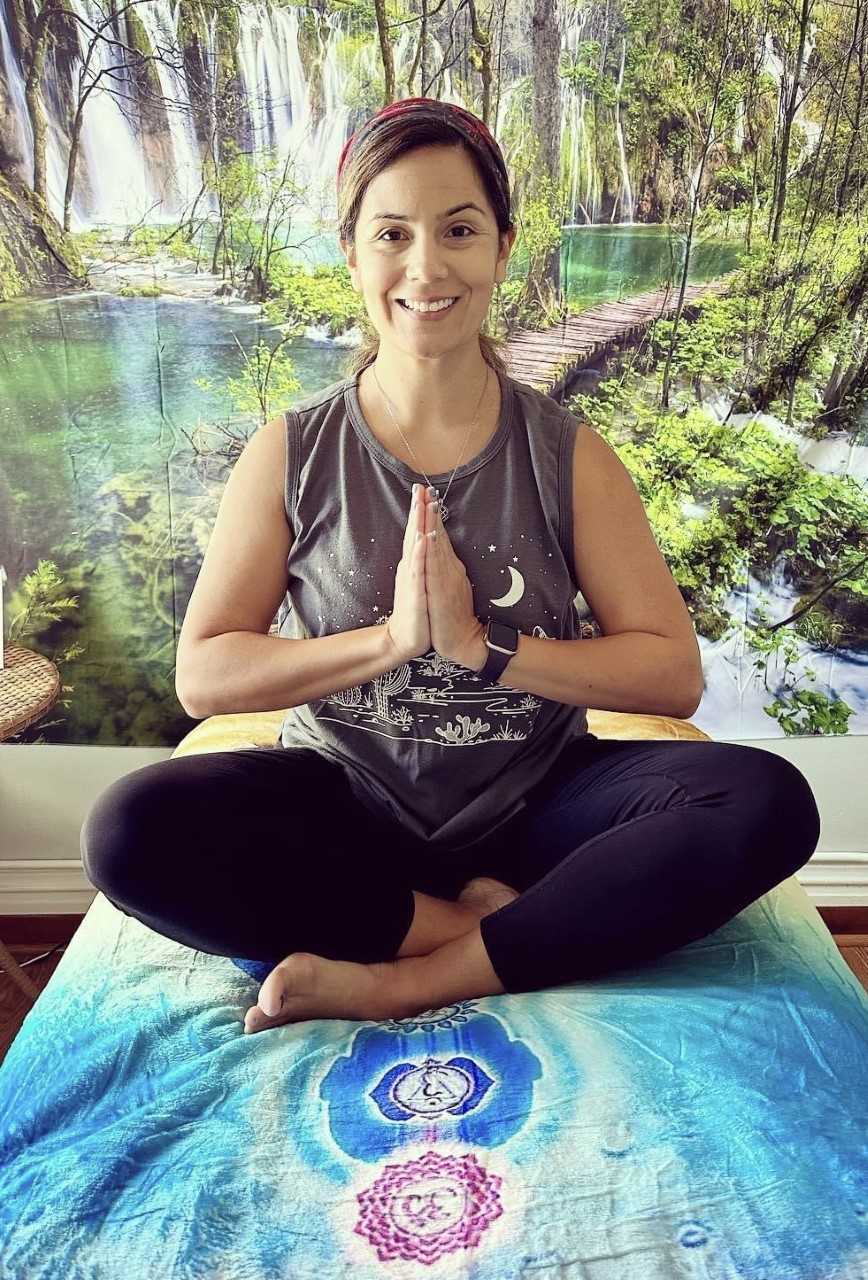 Natalie Garcia, 200-HR RYT

Hello beautiful souls! My yoga story goes back to 2013 during a trip to Arizona when my friend invited me to join her hot yoga class. After the longest 90 minutes of my life, I walked out of that studio drenched in sweat, feeling a euphoric vibration radiating throughout my body. That experience was pivotal in how I began to heal myself. Throughout the years, my yoga practice helped me during many challenging aspects of life. When I began to work with the Reiki energy, I incorporated it in my yoga practice. As I experienced energetic shifts and released emotional blockages, I wanted to learn more. Cultivating a safe space where others could experience healing with self discovery and breath led me to the YTT program. I completed my 200-HR Certification Yoga Teacher Training in May of 2023 at One. I am also a certified Reiki Master & Animal Reiki Master through the International Center for Reiki Training and a Professional Member of the Reiki Membership Association.
In my personal time, my kids, boyfriend and animal family keep me busy. I have a daughter in college and a son in middle school. My fur and feathered family include dogs, cats, chickens & ducks. Latin dancing lights up my soul and I take classes regularly in Chicago. My Earth sign and inner empath desires the downtime in nature, so hiking at the Dunes is a great recharge for me. With all that being said, that brings me here in the present time, ready to guide others using breath, movement and Reiki. I look forward to seeing you on the mat! Namaste!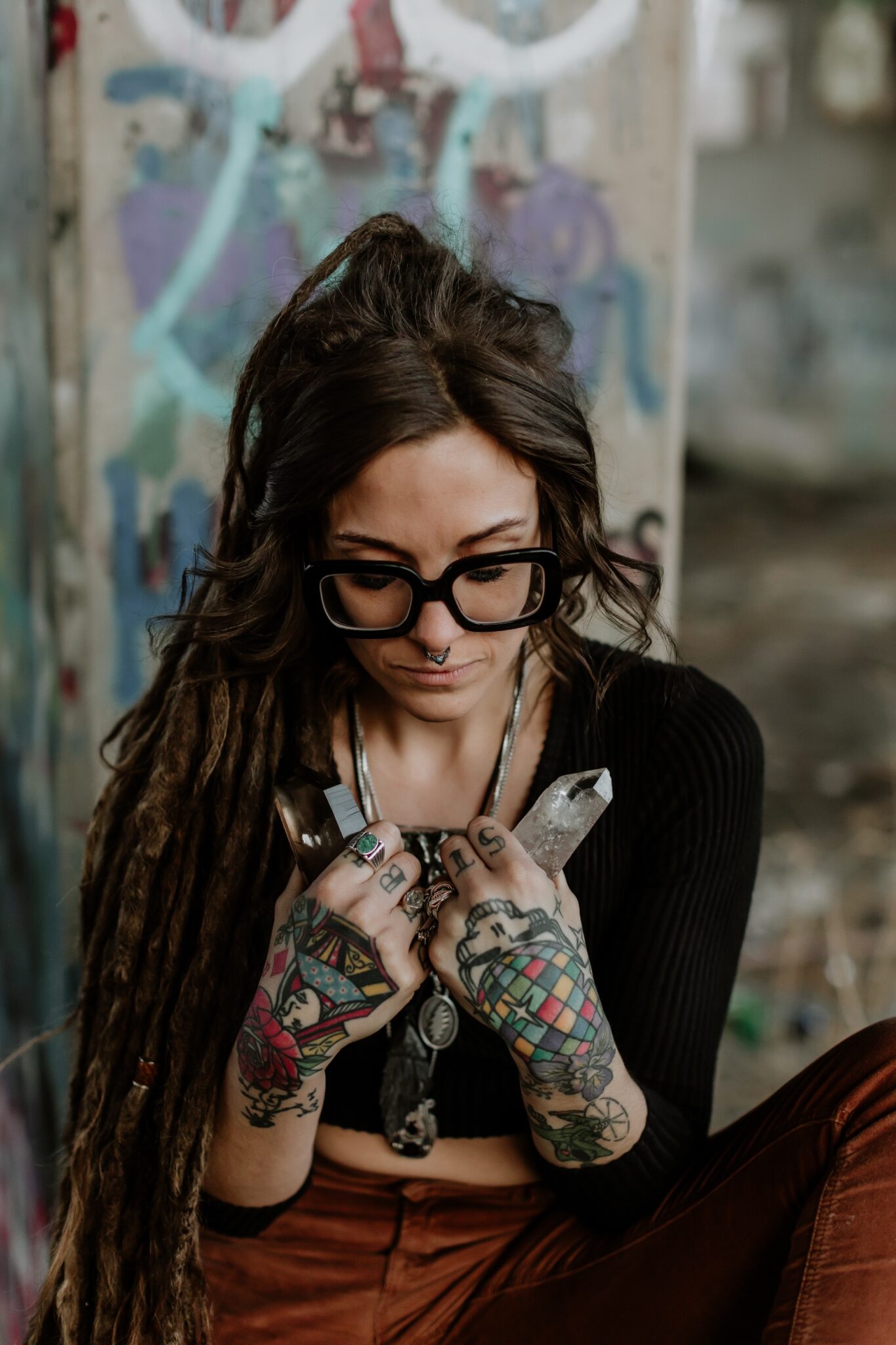 Danielle Ransom, 300-HR RYT

In Sanskrit, the word sangha means community. Being a part of, and contributing to, your community is of great importance across many religions and cultures, including yoga.
I first stepped onto my mat in 2009. As a child, I would always try to figure out the purpose of my existence. Four years ago, I made a promise to myself to make yoga a part of my everyday life. By keeping this promise and doing the work, I've found my purpose, service to others. I am here to offer my service, as a guide and to lead you, while you gather the power to heal yourself through slow, juicy movement, meditation, introspection and deep mind, body, soul work.
I love to encourage my students to listen to their bodies and take any dynamic movements that they are called to. By doing this, we can harness the ability to unbind blockages in our energy centers, creating more space to find our true, authentic selves.
The reason I step onto my mat is to elevate my consciousness and vibrational frequency and to heal wounds of all kinds. If you were to take away one thing from a practice with me, it would be safety. I offer a safe place to let it all go, to be seen, heard and held in a judgment-free space. Yoga is for everyone and all are welcome!
When I'm not practicing or teaching yoga I am soaking up every moment with my two children, at a concert, frolicking in the woods or on a mountain somewhere.
One of my favorite quotes is "It's not about being able to touch your toes, it's about what you learn on the way down".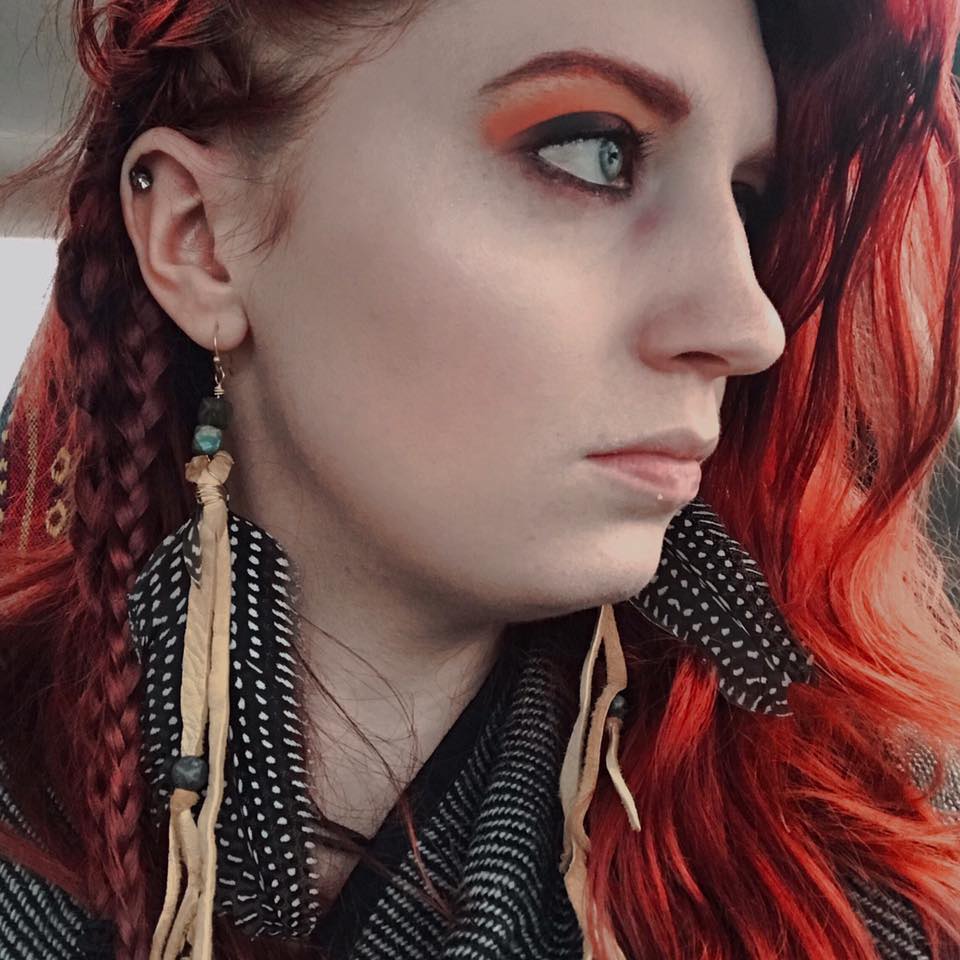 Sierra LaFreniere-Dujmovich, 500-HR RYT, Reiki Master, Sound & Vibration Therapist, Trauma-Informed Instructor

My first foray into the yoga world was in 1999 when I was 3 years old - my aunt took me to Mommy (well, Aunt) and Me yoga classes. Unfortunately, I don't remember much if anything from that, so I consider my REAL first experience with yoga to have occurred in 2012. I had just started dating my first real boyfriend (who is now my husband) and his mom, Sherri, taught yoga. She asked me one night if I wanted to come with her – I said yes, wanting to make a good impression. It was hard. But I wanted to do it more. I followed Sherri around like a little assistant, through all the places she taught. Finally, in 2017, she decided to open her own studio – ONE. And I was one of the first staff members on board.
In 2018, I graduated from Purdue University with a bachelor's degree in biology, with a concentration in Animal Behavior and Evolution. During my time at Purdue I also dedicated time to studying the human bioenergetic field. Right after obtaining my degree, I was asked to become the studio manager of ONE, which I happily accepted. In January 2018, I was certified as an aerial yoga instructor with Holly Johnson of Aviana and a Trauma-Informed instructor with Hala Khouri. In 2019, I finally finished my long overdue 200-HR yoga teacher training, in the inaugural YTT class of ONE.
In 2018, I earned my Level I and II certifications in the Usui Reiki system, as well as a certification in sound therapy and aromatherapy. I completed my 300-HR RYT training as self-study through ONE. I have been certified to know the ins and outs of priestessing and leading ritual from Athena Perrakis (Sage Goddess) and currently practice within my roots as a Norse priestess. I was bestowed the title of Reiki Master in 2020, and I am currently enrolled in the University of Metaphysics' Doctorate degree program, to graduate with a Ph.D. in Metaphysics in 2023.
Want to follow what I'm doing? Head to my Facebook page or website to keep up!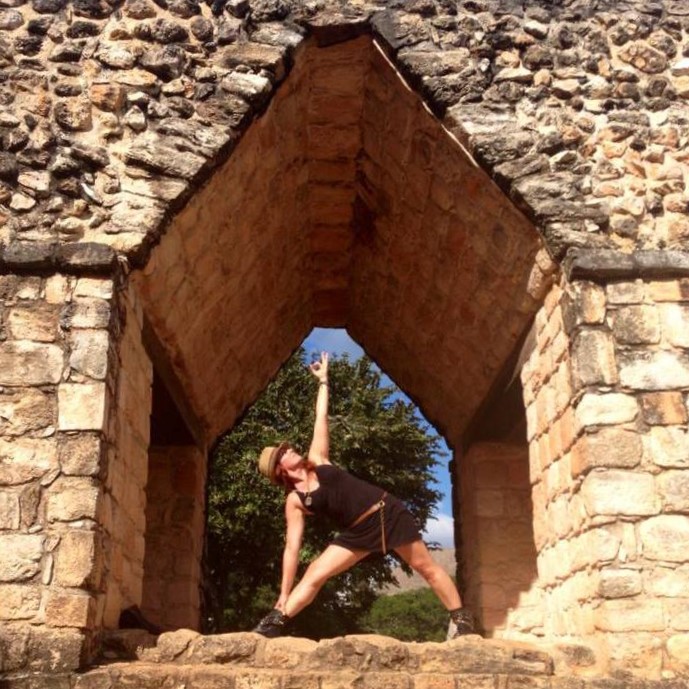 Sherri Dujmovich, ONE Founder, 500-HR RYT, Trauma-Informed Instructor

I found the practice of yoga in the year 2002. Being married, mother of 3 little ones, working in Chicago and feeling totally depleted I was looking for peace, tranquility and deep spiritual connection. I began practicing with videos at home and quickly found myself waking up before my family to dedicate those early morning hours to peace, love and self care.
This led to family trips to Florida and Geneva for the Yoga Journal Conferences in order to practice "live" with the teachers on the videos. That led to a 200 hour teacher training with Don Wenig at Dancing Feet Yoga in 2010.
My hunger for experience continued to grow leading me to yoga retreats in Sedona, Nicaragua and Cuba with Seane Corn and Tulum with Saul David Raye. I've had the absolute pleasure to study with many master teachers including Mark Whitwell, Maty Ezraty, Shiva Rea and the list goes on.
I've spent the last 2 years studying the Priestess archtype through the Urban Priestess Mystery School with Ashley Turner and Sianna Sherman while taking a parallel program on the Pillars of Priestessing with Athena Perrakis as well. I intend to bring all of the magic I've absorbed from these incredible programs through my classes and workshops.
I am honored to share the practices of yoga and meditation with you and cannot wait for you to experience great joy in your life!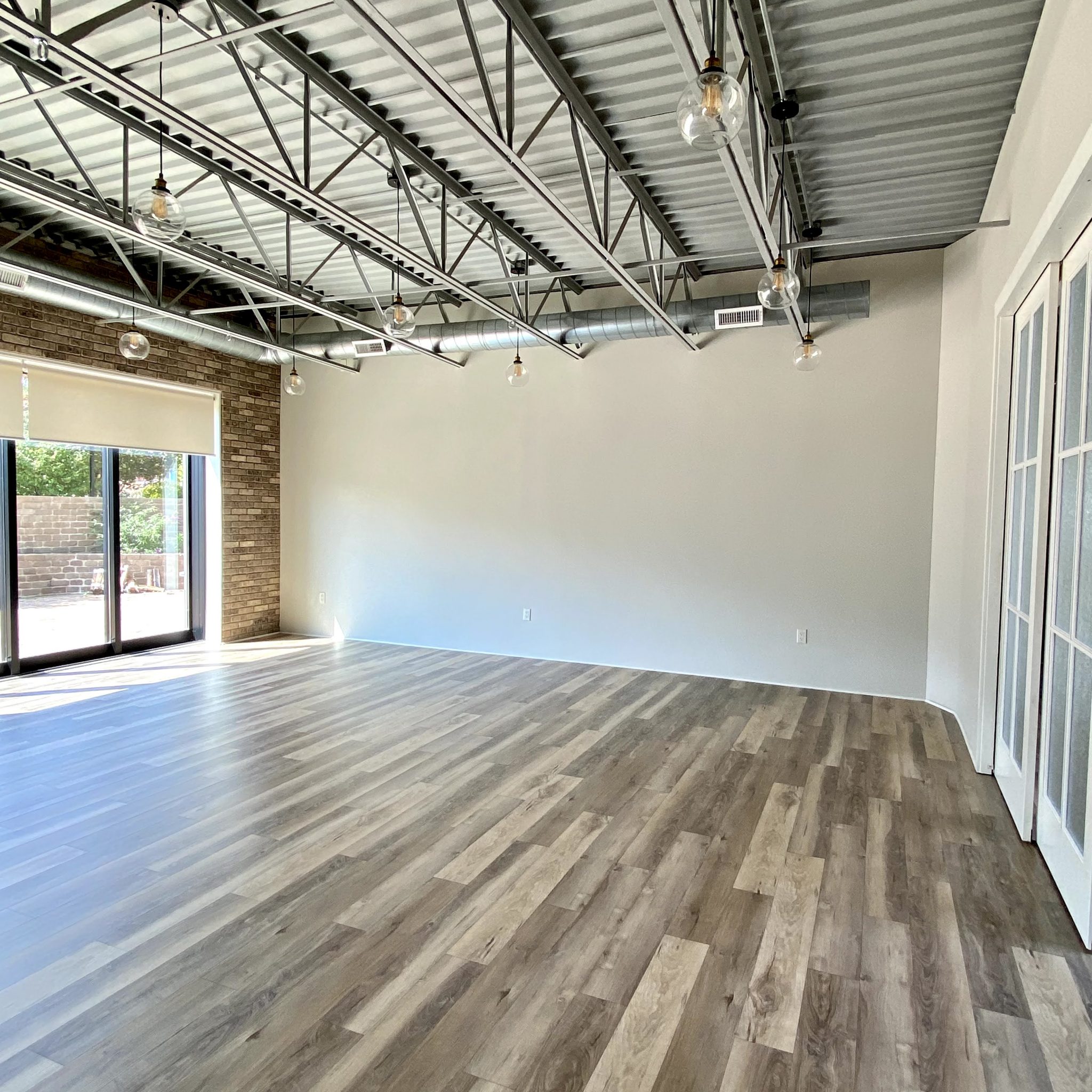 Come take a class with us!
All of these teachers are teaching nurturing, well-rounded practices each week. Building yoga into your daily or weekly routine is truly a game-changer. Don't believe us? Why don't you try it out for yourself?