Our wonderful teachers, who make it all possible!
Jen Flickinger & John Shaffer

Jennifer comes from a lineage of energy workers. She has been a Licensed Massage Therapist since 2006. Her bodywork background is in Hawaiian Lomi Massage, Myofascial Release, and Cupping Therapy. The reason she became a Massage Therapist was to help bring balance to those who have been affected by trauma. Jennifer is also Certified in Advanced Usui Reiki, and believes in the profound healing power of intentional, skillful, and safe touch. She brings her heart and energy into each bodywork session.
John is spiritual, a reiki practitioner, animal flow instructor and he also has a healthy obsession with movement. He has traveled the world from the likes of Panama, Costa Rica, Colombia etc. and is still searching for growth, enlightenment, and challenges. He comes from a small town in Indiana, USA and has been active and engulfed in nature since he was young. He started university in Memphis, Tennessee and played baseball. A life changing injury brought him back home where he finished university at Purdue.
John & Jen teach their restorative class in unison, and you will find a love of combined creative sequencing or flowing, with a playfulness and caring spirit, all while delivering a dose of inspiration to help you deepen your practice. John thrives in helping others, to re-ignite the fire within to help nurture the body, mind, and soul. His hope and goal is that when you step off the mat, you are feeling refreshed, nourished, and balanced. Jen provides a supportive, loving Reiki touch to all students as they flow through the practice.
Lindsay Negrelli, 500-HR RYT, LMT

From a young age, Lindsay has always had a passion for helping people and was eventually drawn to massage therapy. After seeing the impact touch had, she began her journey to study and complete her certification in massage therapy from the Soma Institute of Chicago in 2008, and she has not looked back since.
Over the years she developed a love and passion for yoga and saw what a profound impact it had on her mind, body and spirit. She grew a desire to share it with others. She received her first 200hr certification from Yoga Mecca in August 2019 followed by a 300hr certification from ONE in August 2021. Lindsay is honored to join you in your healing journey.
When she is not in the studio or doing bodywork, Lindsay enjoys spending time at the local beaches, hiking, volunteering, or doing anything that involves her husband and two children. Her family are avid lovers of Disney World, and make it a point to get away whenever they are able.
Brittany Buzea, 200-HR RYT

Brittany fell in love with the pure dichotomy of the yoga practice: the stark contrast between the strength and power compared to the grace and surrender.
She completed a 200-Hour Yoga Teacher Training in January of 2018 with Yoga Mecca and has an additional 25-Hour Yoga for Athletes certification through Yoga Medicine with Tiffany Cruikshank. Brittany continues her training attending workshops as much as she can and has had the incredible opportunities to learn in-person from world-renowned yoga teachers: Kino MacGregor, Bryan Kest, Seane Corn, and Patrick Beach.
Brittany believes in inspiring people to find a deeper connection in themselves and gratitude for life. She encourages her students to honor their own authenticity allowing them to feel more present, confident, and free. With an emphasis on exploration and breath awareness, her classes are designed to push students to their own edge, moving beyond the barriers of the mind, where they can truly tap into something so much greater than their expectations.
When not in the studio, you can find her on the trails with her dog, Fiona, attending sporting events, or traveling to far ends of the globe with her mat in hand.
Brittany also holds a Bachelor's degree in Public Relations and an MBA in Healthcare Administration.
Ryan Krueger, 200-HR RYT, Reiki Practitioner, Sound & Vibration Therapist

Ryan is very spiritual. At about 19 years old, feeling a little lost, she found yoga. It brought back that inner connection she was missing. She fell in love with it. A few years ago she hit a breaking point. Something needed to shift in a big way. Feeling called to keep healing and help others heal, she trained and became certified in Reiki. The next step was to find the perfect yoga teacher training, which she did at We Are One. Graduating successfully in August 2020. Finding another healing modality in sound, she completed training and certification in November 2020. Yoga, along with these other energetic practices has helped her heal and find her true connection to self once again. She brings all of these healing energies together to help others heal. She is honored to help guide you on your journey.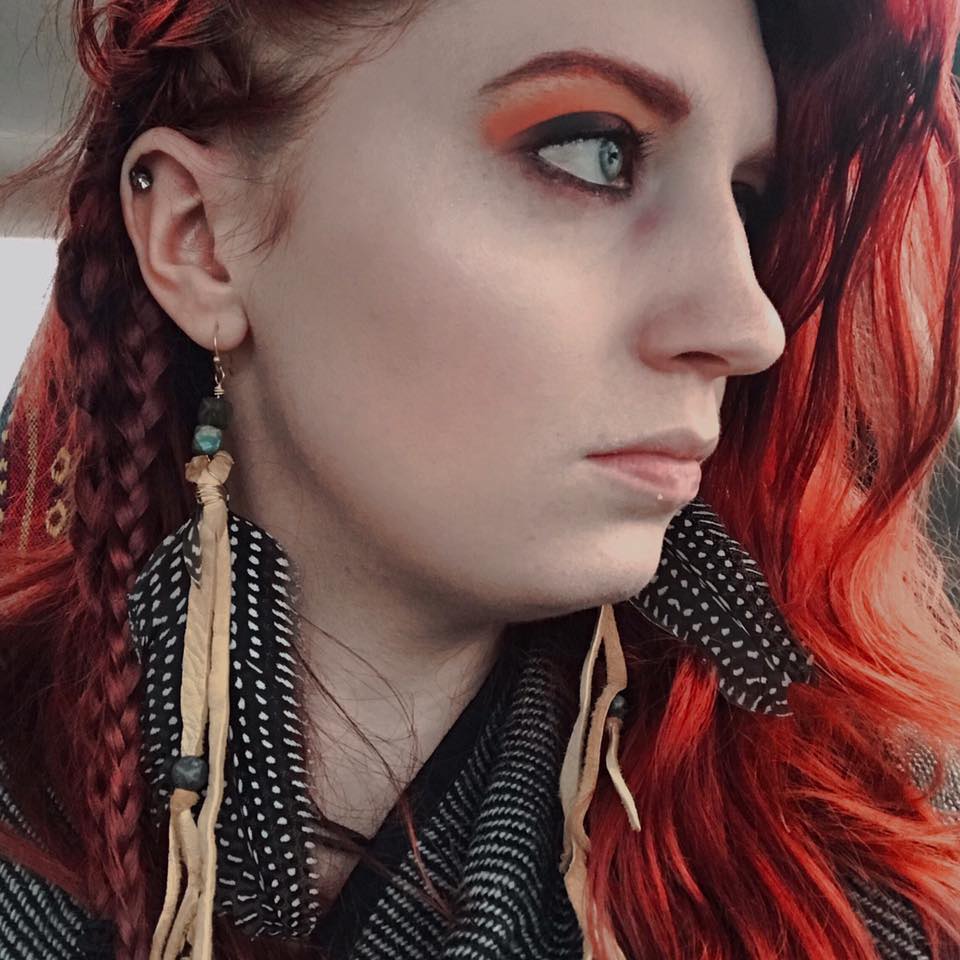 Sierra LaFreniere-Dujmovich, 500-HR RYT, Reiki Master, Sound & Vibration Therapist, Trauma-Informed Instructor

My first foray into the yoga world was in 1999 when I was 3 years old - my aunt took me to Mommy (well, Aunt) and Me yoga classes. Unfortunately, I don't remember much if anything from that, so I consider my REAL first experience with yoga to have occurred in 2012. I had just started dating my first real boyfriend (who is now my husband) and his mom, Sherri, taught yoga. She asked me one night if I wanted to come with her – I said yes, wanting to make a good impression. It was hard. But I wanted to do it more. I followed Sherri around like a little assistant, through all the places she taught. Finally, in 2017, she decided to open her own studio – ONE. And I was one of the first staff members on board.
In 2018, I graduated from Purdue University with a bachelor's degree in biology, with a concentration in Animal Behavior and Evolution. During my time at Purdue I also dedicated time to studying the human bioenergetic field. Right after obtaining my degree, I was asked to become the studio manager of ONE, which I happily accepted. In January 2018, I was certified as an aerial yoga instructor with Holly Johnson of Aviana and a Trauma-Informed instructor with Hala Khouri. In 2019, I finally finished my long overdue 200-HR yoga teacher training, in the inaugural YTT class of ONE.
In 2018, I earned my Level I and II certifications in the Usui Reiki system, as well as a certification in sound therapy and aromatherapy. I completed my 300-HR RYT training as self-study through ONE. I have been certified to know the ins and outs of priestessing and leading ritual from Athena Perrakis (Sage Goddess) and currently practice within my roots as a Norse priestess. I was bestowed the title of Reiki Master in 2020, and I am currently enrolled in the University of Metaphysics' Doctorate degree program, to graduate with a Ph.D. in Metaphysics in 2023.
Want to follow what I'm doing? Head to my Facebook page or website to keep up!
Kelly Bishop, Yoga-Informed Psychotherapist, Ayurveda Yoga Specialist, 500-HR RYT, and Trauma-Informed Instructor
I started practicing yoga over 30 years ago when I was a student at Indiana University. At that time there was no such thing as mats – we all learned and practiced in a vacant storefront on a big wool rug! Throughout the years I had left and returned to yoga until about fifteen years ago when I committed and really began to deepen my practice. I am so grateful that I did and that I became steady in my daily practice - as I truly believe and say so often that yoga saved my life in more ways than one.
I recently completed my 340hr advanced training at Devanadi School of Yoga and Wellness in Minneapolis with my teacher Tanya Boigenzahn where I have been initiated into the Sri Vidya tradition. I am deeply immersed in a lifetime study of Tantra, Sri Vidya and Ayurveda. My classes can at times be deeply devotional, heart-opening and infused with love as I am inspired by Bhakti Yoga. My teaching style is alignment and breath-oriented with a strong focus on personal energy movement and awareness. I truly enjoy assisting students to find the sweet balance between body, mind and breath. I feel honored to have taken several deep dive trainings with many masters including Leslie Kaminoff, Indu Arora, Lauren Toolin, Saul David Raye, Seane Corn, Desiree Rumbaugh, Bryan Kest and Rod Stryker. I have also trained with Leeann Carey to offer therapeutic restorative yoga. 
I am deeply inspired by helping people to find their dharma/purpose and their personal path toward liberation and the great joy it brings! When I am not practicing and teaching yoga I am hanging out, preferably in nature, with my 2 sons and my dog June Carter.
Sherri Dujmovich, ONE Founder, 500-HR RYT, Trauma-Informed Instructor

I found the practice of yoga in the year 2002. Being married, mother of 3 little ones, working in Chicago and feeling totally depleted I was looking for peace, tranquility and deep spiritual connection. I began practicing with videos at home and quickly found myself waking up before my family to dedicate those early morning hours to peace, love and self care.
This led to family trips to Florida and Geneva for the Yoga Journal Conferences in order to practice "live" with the teachers on the videos. That led to a 200 hour teacher training with Don Wenig at Dancing Feet Yoga in 2010.
My hunger for experience continued to grow leading me to yoga retreats in Sedona, Nicaragua and Cuba with Seane Corn and Tulum with Saul David Raye. I've had the absolute pleasure to study with many master teachers including Mark Whitwell, Maty Ezraty, Shiva Rea and the list goes on.
I've spent the last 2 years studying the Priestess archtype through the Urban Priestess Mystery School with Ashley Turner and Sianna Sherman while taking a parallel program on the Pillars of Priestessing with Athena Perrakis as well. I intend to bring all of the magic I've absorbed from these incredible programs through my classes and workshops.
I am honored to share the practices of yoga and meditation with you and cannot wait for you to experience great joy in your life!
Traci Fozkos-Lauder, 200-HR RYT

Traci is 46 years old and a mother of 4. She has been married to her husband, Craig, for 26 years. Traci was drawn to yoga as part of her fitness journey. It was the strength and connected movements that peaked her interest. Exploring various transitions as well as inversions and arm balances are some of the most exciting aspects of her personal practice. Traci likes to incorporate strengthening drills within her flows and leads BUDOKON every Monday evening.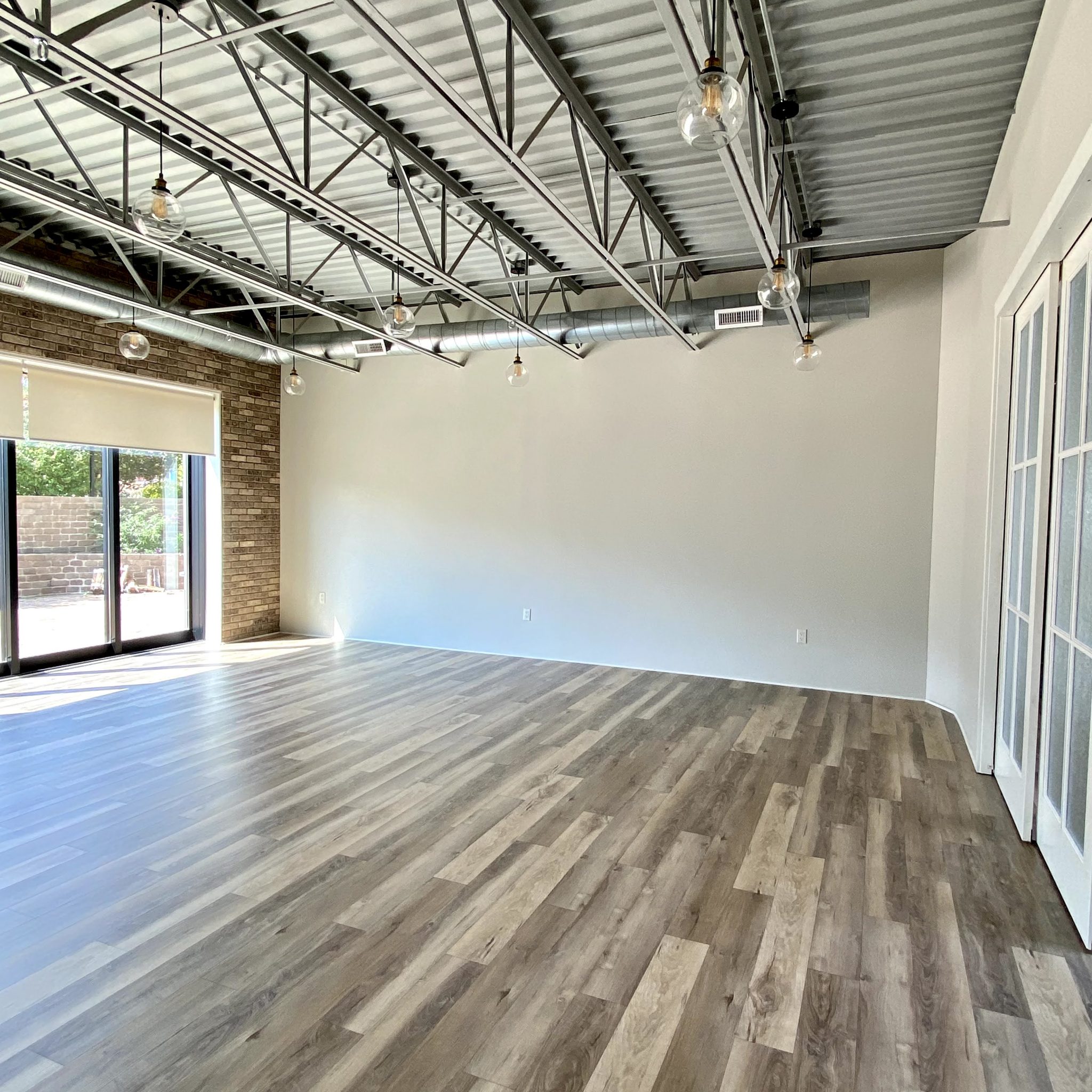 Come take a class with us!
All of these teachers are teaching nurturing, well-rounded practices each week. Building yoga into your daily or weekly routine is truly a game-changer. Don't believe us? Why don't you try it out for yourself?