In-Depth Asana Exploration with Pose Labs and Adjustment Instruction

Experience 30-minute alignment-specific practices for every yoga pose (asana) that will enable you to embody the energy process of the pose while safely holding it for a longer period of time to allow the process to complete fully. Learn how to safely and comfortably adjust students in their practice so that they experience the full benefit of your unique, curated classes!
Take a deep dive into yoga's history and philosophy by intimately learning and understanding the Yamas, Niyamas, Koshas, Jnana Bhumikas, Kleshas, Gunas, and the concept of Samsara.
Our trainings are always grounded in the foundation of the body's internal energy system to guide us through our practices and teachings. Experience the chakras like never before as you connect with them intimately during yoga practices, embodiment exercises, and important self-development work to strengthen you as a teacher, earning you the ability to connect with and hold your students on a deeper, more supportive level.
There's much more to our energy bodies than just the chakras! Learn about the energetic Guardian principles, auric layers, energy rays, encountering and releasing physical energy blocks, energetic points on the body, the anatomy of emotions, energy codes, and conscious connection with All That Is.
How to Create Classes with Intentionality
...and how to modify your classes on the fly when something (or someone) unexpected walks in!
Creating a deeply healing, tangibly felt, and transformative yoga class is no easy feat. Learn from an expert with 10+ years under her belt on how to create yoga experiences that will stay with your students long after they roll up their mat.
Balancing Light with Darkness
Only love and light seems nice in theory, but it's not realistic. Light cannot exist without darkness; we cannot exist without our shadows. Rather than trying to destroy or 'slay' these darker, rawer parts of ourselves, what might happen if we chose to embrace them? Understand them? Speak to them, listen to them? Pulling wisdom from the deep well of shadows not only helps us - it supports our students immensely as they work out their energy on the mat.
The sister science of Yoga, Ayurveda is the ancient holistic healthcare system of India utilizing natural processes, lifestyle modifications, and herbal remedies to maintain optimal health during changing seasons and life stages. Amp up your self-care game aligned with your yoga practice!
Functional Pranayama (Breathwork)
Often (mistakenly) considered an after-thought, our breath is one of the most powerful tools we have for regulating our physical bodies, nervous systems, and emotions. In 200-HR trainings, we're taught how and when to cue inhales and exhales, but some of us may not have been taught the true power of pranayama in yoga and beyond.
Using the Voice As a Tool
Like pranayama, our voices are under-appreciated tools in our yoga tool boxes. The pitch, tone, rhythm, and cadence of our voices can make or break our cues, guided meditations, and classes. Too soft, and no one can hear you. Too loud and forceful, and we grate on nerve endings. Let's practice honing our voices.
Social Media Marketing + Content Creation
Ready to bring your classes and personal philosophy into the digital metaverse? Learn how to set up social media accounts for business on Facebook and Instagram, how to create engaging, stimulating content and the best times to post it, how to set up a YouTube channel for video sharing, and even how to set up your own website.
Special guest teachers and experts will be announced as we explore niche topics within our training!
As with all of our past trainings, we will be creating a private group on Facebook to stay connected outside of our training space at the studio. Announcements, discussion boards, homework assignments, embodiment projects, inspirational posts, and continual support will be available here for our trainees.
September 1, 2, 3
October 6, 7, 8
November 10, 11, 12
December - OFF (Holiday Break)
January 5, 6, 7
February 9, 10, 11
March 8, 9, 10
April 5, 6, 7
May 10, 11, 12
May 31 - June 1, 2 (Graduation Weekend)
Training begins Labor Day weekend 2023.
Fridays are 6 - 9 PM
Saturdays are 8 AM - 5 PM
Sundays are 8 AM - 5 PM
An 80% attendance rate is required for certification. Please keep in mind that we will not be able to re-create immersive unique experiences for you if you are unable to attend a training date. Make-up work will be required.
TUITION & PAYMENT OPTIONS
300-HR Advanced Training

$4,500.00
Payment plan is not available if utilizing Early Bird pricing.
Payment plans with a non-refundable down payment of $555 available.
Credit card is required for payment plans as it is auto-billed each month on a day of your choosing. Payments begin in September regardless of when down payment is made. Remaining balance must be paid off by June 2, 2024 in order to earn certification. Please consider your investment carefully. If you are interested in the payment plan, please contact us directly at [email protected]
EARLY BIRD: $4,250.00 until 07/31/2023.
*Early Bird pricing is due in full upon registration if this option is selected - there is no payment plan for Early Bird pricing.
Don't have your 200-HR certification yet? Then this is required!
Please contact us to schedule an interview with our program leaders. Let us get to know you, your background, and why you want to jump into the 300-HR Advanced Yoga Teacher Training.
About Your Program Leaders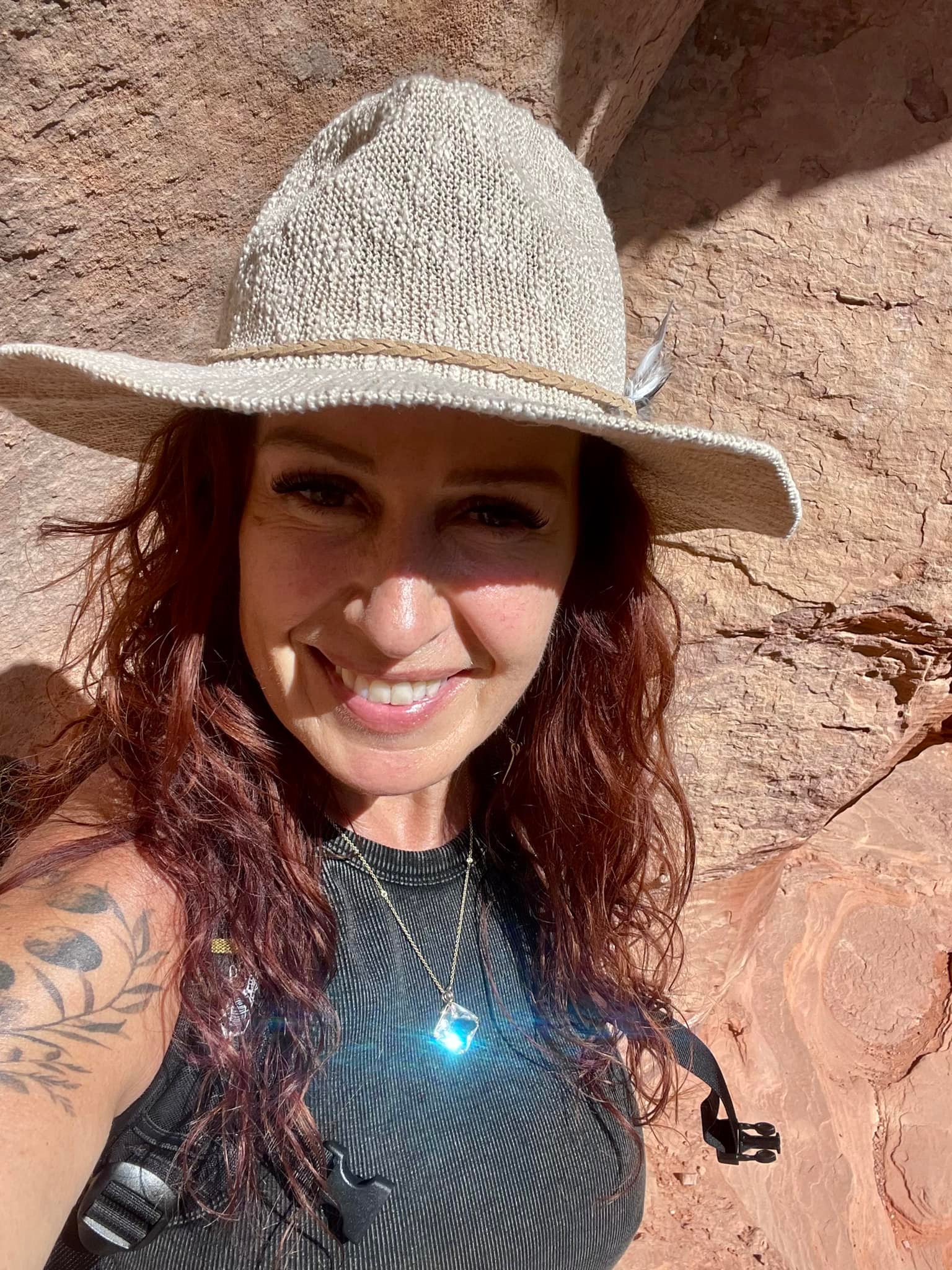 Sherri Jalovecky, 500-HR E-RYT
I found the practice of yoga in 2002. I was married, mother of 3 little ones, working in Chicago and feeling totally depleted I was looking for peace, tranquility and deep spiritual connection. I began practicing with videos at home and quickly found myself waking up before my family to dedicate those early morning hours to peace, love and self care.
This led to family trips to Florida and Geneva for the Yoga Journal Conferences in order to practice "live" with the teachers on the videos. That led to a 200 hour teacher training with Don Wenig at Dancing Feet Yoga in 2010.
My hunger for experience continued to grow leading me to yoga retreats in Sedona, Nicaragua and Cuba with Seane Corn and Tulum with Saul David Raye. I've had the absolute pleasure to study with many master teachers including Mark Whitwell, Maty Ezraty, Shiva Rea and the list goes on.
I've spent the last 10 years studying the Priestess archetype through the Urban Priestess Mystery School with Ashley Turner and Sianna Sherman while taking a parallel program on the Pillars of Priestessing with Athena Perrakis as well. I am currently enrolled with the Embodied Mystery School under High Priestess, Kristen Dessange and bring all of the magic I've absorbed from these incredible initiations through my classes and workshops.
I am honored to share the practices of yoga, meditation, mystery and magic with you and cannot wait for you to experience great joy in your life!
In 2018, I graduated from Purdue University with a bachelor's degree in biology, with a concentration in Animal Behavior and Evolution. During my time at Purdue I also dedicated time to studying the human bioenergetic field. Right after obtaining my degree, I was asked to become the studio manager of ONE, which I happily accepted. In January 2018, I was certified as an aerial yoga instructor with Holly Johnson of Aviana and a Trauma-Informed instructor with Hala Khouri. In 2019, I finally finished my long overdue 200-HR yoga teacher training, in the inaugural YTT class of ONE.
In the same year, I earned my Level I and II certifications in the Usui Reiki system, as well as a certification in sound therapy and aromatherapy. I completed my 300-HR RYT training as self-study through ONE. I have been certified to know the ins and outs of priestessing and leading ritual from Athena Perrakis (Sage Goddess) and currently practice within my roots as a Norse priestess. I was bestowed the title of Reiki Master in 2020, and I am currently enrolled in the University of Metaphysics' Doctorate degree program, to graduate with a Ph.D. in Metaphysics in 2023.