Know yourself better through astrology
Free yourself and expand your Self through shadow work
Learn to lead at home, in classes, and in your community
Learn about energy, vibration, and frequency
Understand your own energetic profile
Learn to engage with and manage others energetically
Create classes, workshops, and rituals with energetic purpose
In depth discussions and lessons on lineage healing, the process of energy work (Reiki, sound healing), raising energy with intention, setting & holding space, Hermetic manifestation, crystal tools, energetic boundaries & cords, channeling, and soul gifts.
Speak from your heart, with confidence
Harness the power of silence
Chant for healing and empowerment, sing for joy
DATES:
May 20, 21, & 22 (GRADUATION DAY)
Training begins the weekend of November 5, 2021.
-Wednesday classes meet from 6:00 to 9:00 PM
- Friday classes meet from 6:00 to 9:00 PM
- Saturday & Sunday classes meet from 8:00 AM to 5:00 PM
TUITION & PAYMENT OPTIONS
Cost of the Program: $4,250.00

*Payment plans with a non-refundable down payment available. Credit card is required for payment plans as it is auto-billed each month on a day of your choosing. If you are interested in the payment plan, please contact us directly at [email protected]

EARLY BIRD: $4,000.00 until 10/01/2021.
*Early Bird option is not compatible with the payment plan. Due in full upon registration if this option is selected.
SOLD OUT: PRE-300 HR IMMERSIVE COURSE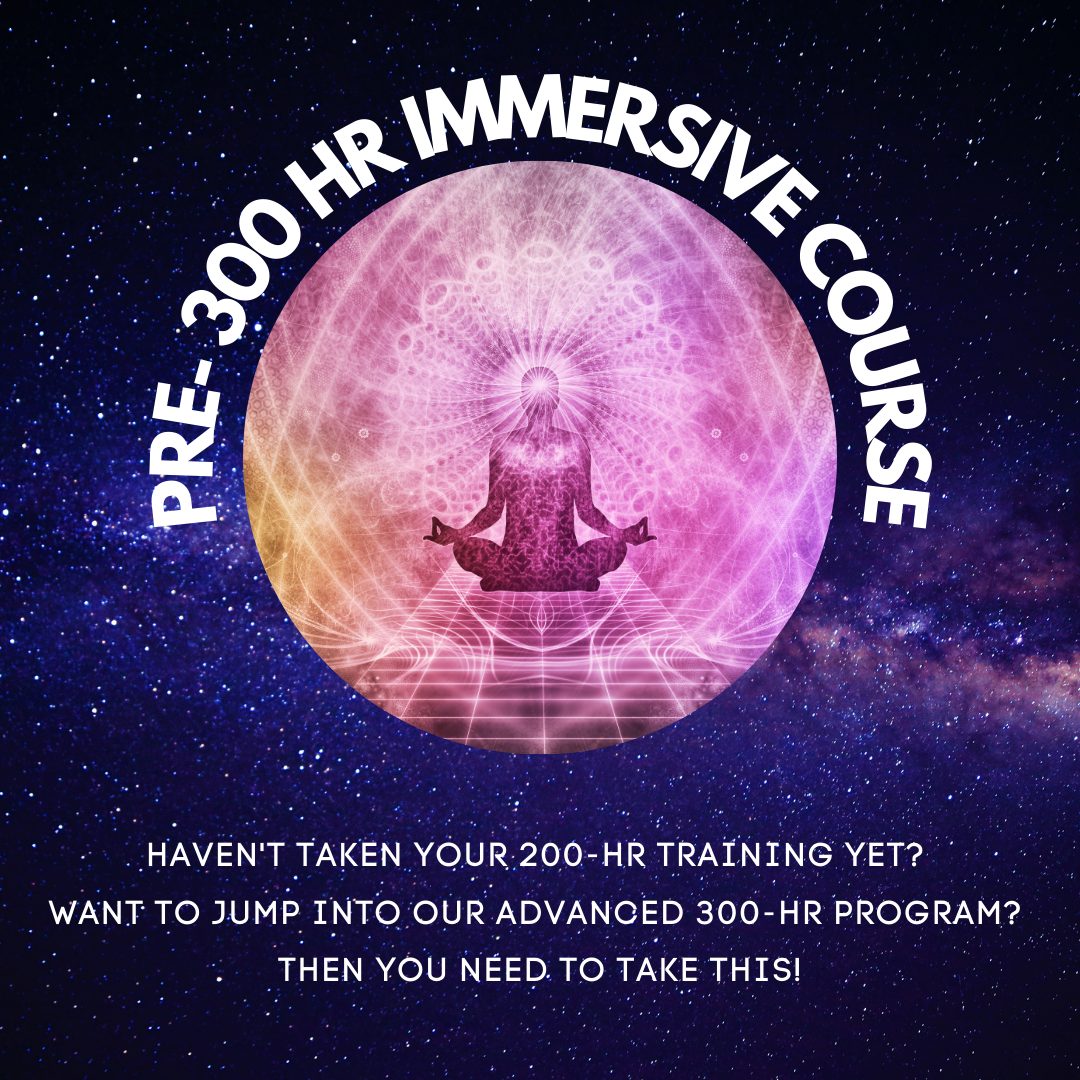 Don't have your 200-HR certification yet? Then this is required!
The general prerequisite for any 300-HR Advanced Teacher Training is that you must have a 200-HR Yoga Teacher Training certificate already under your belt. However, we want to offer you another option.
Our 300-HR program requires a foundational knowledge of yoga itself (poses, breathwork, typical class flow, etc.), the chakra system, meditation, and energy. We are offering you this - a two (2) day intensive, immersive course that will prepare you to undertake the 300-HR Advanced Teacher Training.
If you do not have a 200-HR Yoga Teacher Training certification, this immersive course

must

be completed before being accepted to the 300-HR program.
During this immersive, you can expect to develop a working knowledge of:
The 9-chakra system & energy
You must attend both days in full to be accepted into the 300-HR program, again only if you do not already have a 200-HR certification.
Required Materials:
Yoga mat
Journal or notebook
Writing utensils
Chakra Yoga by Anodea Judith (available on Amazon, ~$17.00 new)
Cost:

$150.00
(which will be knocked off your tuition if you decide to register for the 300-HR program)
What people are saying about this training
"This training has changed my life completely, in so many ways. My eyes are more open and so is my heart. I wanted to explore my shadow side, I was ready. I wanted to accept all of my shadow work and work through all of those elements that I was ashamed of and worried others would see. This training has taught me that I am powerful and strong and to stand in that power and use it to manifest the things I need and want for a better life and world."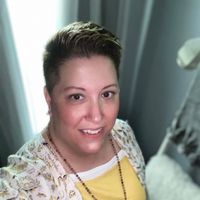 Dana P.
200 & 300-HR Graduate
"This is the most ambitious training I've ever been asked to be a part of, and I'm so incredibly proud of what we're offering. This is the only space where I am free and able to speak and teach about topics that include energy, metaphysics, the art of ritual, the process of Hermetic manifestation, understanding your own energy profile, how to physically work with metaphysical tools (crystals, oils, herbs, sound tools, etc.) to shift and heal, and so, so much more. I am thrilled to be able to offer this again and go even deeper than before."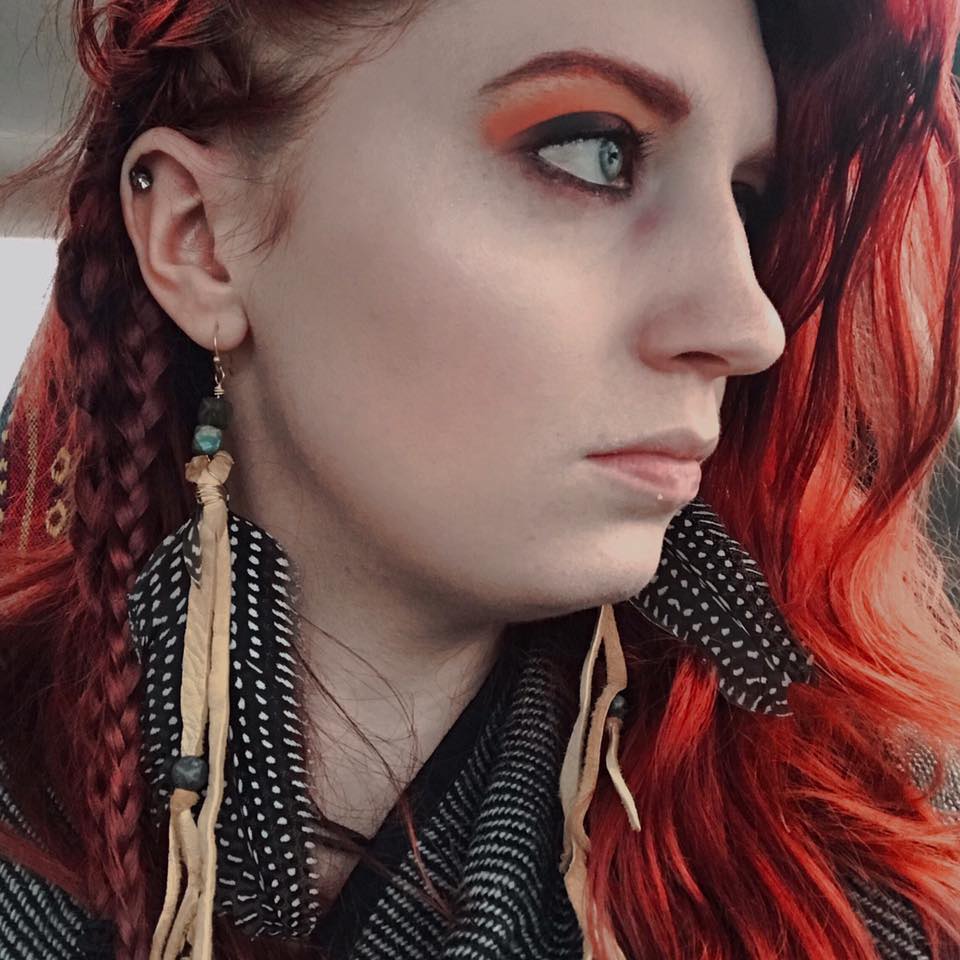 Sierra
B.Msc., 500-HR RYT, Metaphysics Teacher