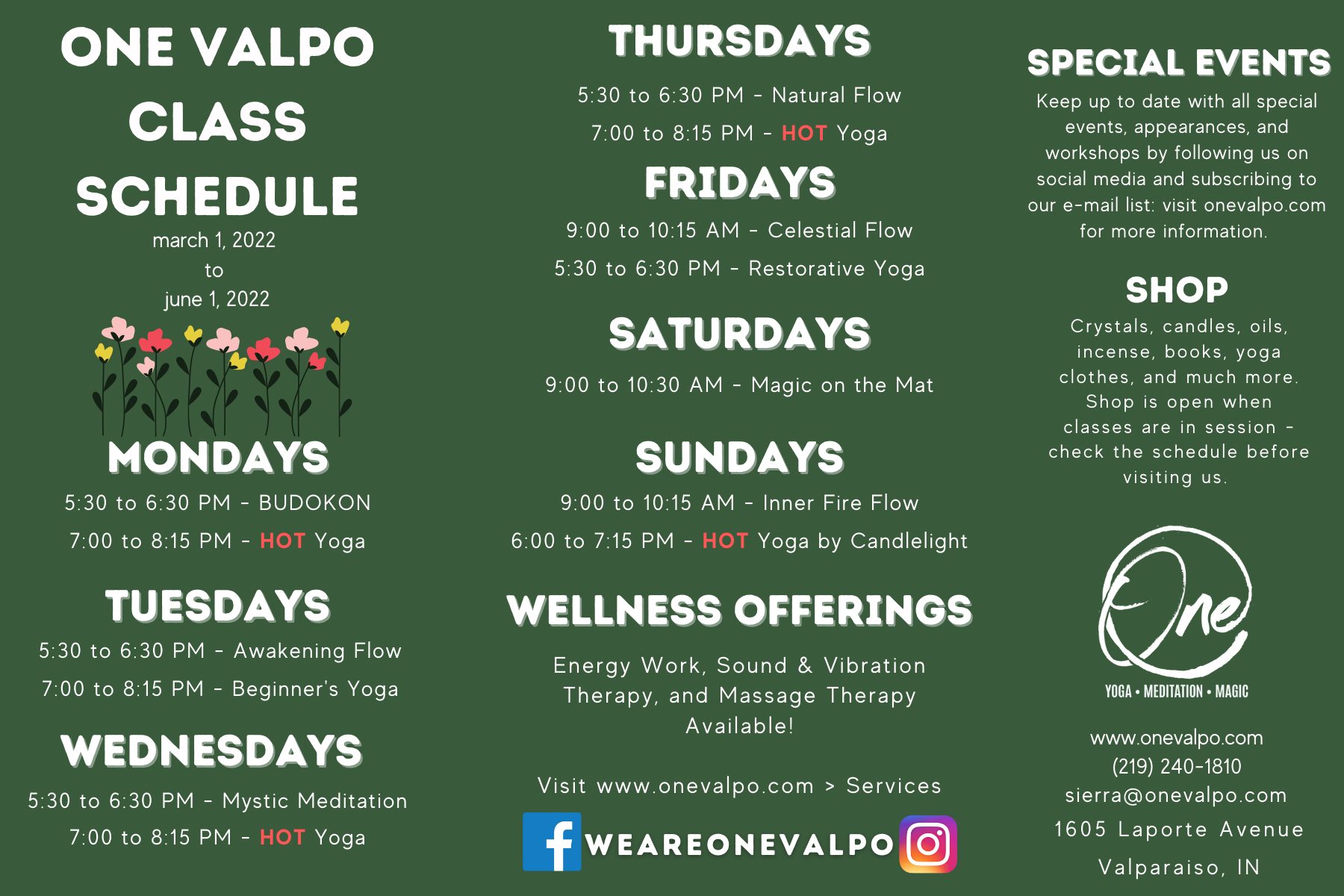 We're ringing in spring with a few new faces and class offerings!
We release a new class schedule every time the seasons change - so just about every three (3) months. We find that it keeps the studio fresh and the energy moving - welcoming in different flows that will support you through every season. Here are our specific changes:
We bid goodbye to our dear teacher Lauren for now as she takes a much needed rest and preparation period for the arrival of her first baby. Lindsay Negrelli, 500-HR RYT, LMT will be taking over Tuesdays at 5:30 PM offering Awakening Flow, a slow-paced vinyasa flow class. Lauren will be re-joining our teaching tribe as soon as she feels like she is ready to return.
We also wish safe travels and a fresh start to Jess, who is taking on a new adventure down in Florida! Kelly Bishop, Yoga-Informed Psychotherapist, Ayurveda Yoga Specialist, 500-HR RYT, and Trauma-Informed Instructor will be taking over Sundays at 9:00 AM offering Inner Fire Flow, a vinyasa and tantra fusion class.
HOT Yoga by Candlelight will now run for the standard 75 minutes, from 6:00 to 7:15 PM.
You can read more about all of our teachers here and even sign up for classes if you're ready to start anew this spring!